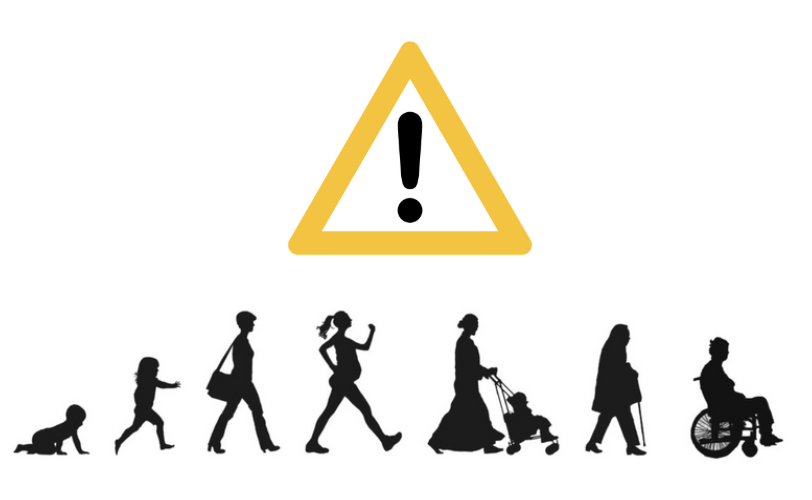 How, when, and if you become ill after eating contaminated food will depend on the 'bug', but also the amount of exposure, your age, and your health. Food poisoning can be especially dangerous, and even life-threatening, for people with weakened immune systems.
High-risk groups include:
Older adults - As you get older, your immune system may not respond as quickly or effectively to infectious organisms.

Pregnant women - During pregnancy, changes in metabolism and circulation can increase the risk of food poisoning. Your reaction may be more severe during pregnancy, and your baby is also at risk of getting sick.

Infants and young children - Immune systems of infants and children aren't fully developed. This group can have a harder time fighting off food poisoning.

People with chronic disease - People with chronic conditions like diabetes, liver disease, AIDS or those receiving chemotherapy or radiation therapy for cancer often have a reduced immune response.
These people should take extra precautions by avoiding the following foods:
Raw or rare meat and poultry

Raw or undercooked fish or shellfish (oysters, clams, mussels and scallops)

Raw or undercooked eggs or foods that may contain them (cookie dough and homemade ice cream)

Raw sprouts (alfalfa, bean, clover and radish sprouts)

Unpasteurized juices and ciders

Unpasteurized milk and milk products

Soft cheeses (Feta, Brie and Camembert, blue-veined cheese, and unpasteurized cheese)

Refrigerated meat spreads and pates

Uncooked hot dogs, lunch meats, and deli meats
Recent Interesting Reports