Thank you for your report!
IMPORTANT - YOUR REPORT IS QUEUED - IT MAY TAKE UP TO 12 HOURS FOR YOUR REPORT TO SHOW ON OUR HOME PAGE (IF NOT OPTED AS PRIVATE)
If your report is poison related call 1-800-222-1222 for a free consultation with a live medical poisoning expert

Visit our learn pages for more helpful information or, email us: support@iwaspoisoned.com
Goodbye! and best wishes in your recovery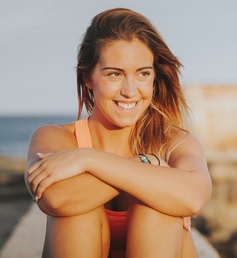 Incorporating vegetables into your diet provides health benefits, especially when you select and prepare them in a safe manner. It is extremely important to add vegetables in your diet because it provides you with nutrients that help you avoid heart disease, stroke, and cancer. To some, eating vegetables help them lose weight.
However, some raw vegetables may have dangerous microorganisms. If food safety procedures are not followed, it can cause food poisoning or worse, viral infections.
Buy fresh and washed vegetables
Contaminated food produce causes foodborne diseases to 50 percent of the citizens in the United States alone. Keep it safe by buying only fresh vegetables that are washed. These are usually salads and cooked vegetables. Fresh, but unwashed vegetables, including lettuce and salads are the usual suspects for foodborne diseases.
Consume cooked vegetables
Vegetables are versatile and can be eaten either raw or cooked. Raw vegetables can be coupled with dips or made into salads while vegetables can be cooked with basically any method. However, as I mentioned earlier consuming raw vegetables may expose you to contamination. Cooking may be a necessary part for safety purposes.
Observe proper storage of vegetables
Vegetables that are grown in either soil or water are exposed to bacteria. While risks may be low, proper steps should still be taken to avoid consuming huge amounts of bacteria that are in the vegetables.
When storing vegetables, make sure they are separated from other raw food and away from frozen meat where juices may drip. Although vegetables do not necessarily have to be stored in refrigerators, cold temperature can help preserve their nutritional value.
Wash vegetables before eating
While washing vegetables cannot guarantee protection against pesticide residues, it helps washing off soil that may have been exposed to bacteria. Washing your raw food before eating is generally good practice to help prevent consuming bacteria-covered produce.
Clean any tool used for preparing vegetables
Your chopping board and knives have to be thoroughly washed before you use them to prepare your vegetables, as they can be a source of bacteria. Even the sponge that you use for washing it should be thoroughly cleaned.
Decontaminating your sponge is especially important because it can potentially be the grossest thing you have in the kitchen. To clean it, put your sponge inside the microwave and set it at 165 degrees. Any microorganism would die at that temperature and your newly cleaned sponge can now wash your ceramic cookware and other kitchen tools.
Cook sprouts thoroughly
Sprouts thrive in an environment that is ideal for germs to multiply so you can only imagine how contaminated they are. With that being said, make sure you cook your sprouts as thoroughly as possible. This way you avoid risking yourself to various illnesses.
Some people are more prone to catching these diseases when eating sprouts due to a weakened immune system. These include pregnant women, children, and the elderlies. If you are any of the above, make sure you do not eat raw and half-cooked sprouts.
Refrigerate cut up, peeled, and cooked vegetables
You do not always get to finish your vegetables whether they are raw or cooked. For those that you have already cut up, peeled, or even cooked, you have to refrigerate them as soon as possible or at most within two hours. Remember to put them in a clean container and store it properly, as mentioned earlier.
Also, since about half of U.S. citizens suffer from foodborne illnesses regularly. The chances are high that you can be one of them, if you are not extra careful about buying, storing, and cooking your vegetables. While you have another 50 percent chance of avoiding it, you might as well be safe than sorry.
Sarah is the author of Simmer and Zest. She loves to cook and she's not about to let anyone eat anything that does not taste good or is bad for the body.