Thank you for your report!
IMPORTANT - YOUR REPORT IS QUEUED - IT MAY TAKE UP TO 12 HOURS FOR YOUR REPORT TO SHOW ON OUR HOME PAGE (IF NOT OPTED AS PRIVATE)
If your report is poison related call 1-800-222-1222 for a free consultation with a live medical poisoning expert

Visit our learn pages for more helpful information or, email us: support@iwaspoisoned.com
Goodbye! and best wishes in your recovery
Food poisoning timeline
The food poisoning timeline can begin immediately, especially if it is a chemical contaminant. For bacterial, viral or parasitic agents that cause food poisoning the start of symptoms will vary from a few hours to a few weeks. The Mayo Clinic provides the following information of some of the possible contaminants, when you might start to feel symptoms and common ways the organism is spread.1
| Contaminant | Onset of symptoms | Foods affected and means of transmission |
| --- | --- | --- |
| Campylobacter | 2 to 5 days | Meat and poultry. Contamination occurs during processing if animal feces contact meat surfaces. Other sources include unpasteurized milk and contaminated water. |
| Clostridium botulinum | 12 to 72 hours | Home-canned foods with low acidity, improperly canned commercial foods, smoked or salted fish, potatoes baked in aluminum foil, and other foods kept at warm temperatures for too long. |
| Clostridium perfringens | 8 to 16 hours | Meats, stews and gravies. Commonly spread when serving dishes don't keep food hot enough or food is chilled too slowly. |
| Escherichia coli (E. coli) O157:H7 | 1 to 8 days | Beef contaminated with feces during slaughter. Spread mainly by undercooked ground beef. Other sources include unpasteurized milk and apple cider, alfalfa sprouts, and contaminated water. |
| Giardia lamblia | 1 to 2 weeks | Raw, ready-to-eat produce and contaminated water. Can be spread by an infected food handler. |
| Hepatitis A | 28 days | Raw, ready-to-eat produce and shellfish from contaminated water. Can be spread by an infected food handler. |
| Listeria | 9 to 48 hours | Hot dogs, luncheon meats, unpasteurized milk and cheeses, and unwashed raw produce. Can be spread through contaminated soil and water. |
| Noroviruses (Norwalk-like viruses) | 12 to 48 hours | Raw, ready-to-eat produce and shellfish from contaminated water. Can be spread by an infected food handler. |
| Rotavirus | 1 to 3 days | Raw, ready-to-eat produce. Can be spread by an infected food handler. |
| Salmonella | 1 to 3 days | Raw or contaminated meat, poultry, milk, or egg yolks. Survives inadequate cooking. Can be spread by knives, cutting surfaces or an infected food handler. |
| Shigella | 24 to 48 hours | Seafood and raw, ready-to-eat produce. Can be spread by an infected food handler. |
| Staphylococcus aureus | 1 to 6 hours | Meats and prepared salads, cream sauces, and cream-filled pastries. Can be spread by hand contact, coughing and sneezing. |
| Vibrio vulnificus | 1 to 7 days | Raw oysters and raw or undercooked mussels, clams, and whole scallops. Can be spread through contaminated seawater |
According to the Mayo Clinic, treatment of serious food poisoning may include:
Replacement of lost fluids. Fluids and electrolytes — minerals such as sodium, potassium and calcium that maintain the balance of fluids in your body — lost to persistent diarrhea need to be replaced. Some children and adults with persistent diarrhea or vomiting may need hospitalization, where they can receive salts and fluids through a vein (intravenously), to prevent or treat dehydration.
Antibiotics. Your doctor may prescribe antibiotics if you have certain kinds of bacterial food poisoning and your symptoms are severe. Food poisoning caused by listeria needs to be treated with intravenous antibiotics during hospitalization. The sooner treatment begins, the better. During pregnancy, prompt antibiotic treatment may help keep the infection from affecting the baby. Antibiotics will not help food poisoning caused by viruses. Antibiotics may actually worsen symptoms in certain kinds of viral or bacterial food poisoning. Talk to your doctor about your options.
Adults with diarrhea that isn't bloody and who have no fever may get relief from taking over the counter medications; loperamide (Imodium A-D) or bismuth subsalicylate (Pepto-Bismol). Ask your doctor about these options.
When you should talk to your doctor?
The CDC recommends to see your doctor if you have: – High fever (temperature over 101.5 F, measured orally) – Blood in the stools – Prolonged vomiting that prevents keeping liquids down (which can lead to dehydration) – Signs of dehydration, including a decrease in urination, a dry mouth and throat, and feeling dizzy when standing up.- – Diarrheal illness that lasts more than 3 days.
Here are some questions you can ask a doctor or another medical professional:
What's the likely cause of the symptoms? Are there other possible causes?
Is there a need for tests?
What's the best treatment approach? Are there alternatives?
Is there a need for medication? If yes, is there a generic alternative to the medicine you're prescribing?
How can I ease the symptoms?
Some questions the doctor may ask include:
Has anyone in your family or otherwise close to you developed similar symptoms? If so, did you eat the same things?
Have you traveled anywhere where the water or food might not be safe?
Are you having bloody bowel movements?
Do you have a fever?
Had you taken antibiotics in the days or weeks before your symptoms started?
When did symptoms begin?
Have the symptoms been continuous, or do they come and go?
What foods have you eaten in the past few days?
In the meantime, you or your loved one who is sick should drink plenty of fluids and only eat bland foods to reduce stress on your digestive system. If your child is sick, follow the same approach — offer plenty of fluids and bland food. If you're breast-feeding or using formula, continue to feed your child as usual.
Ask your child's doctor if giving your child an oral rehydration fluid (Pedialyte, Enfalyte, others) is appropriate. Older adults and people with weakened immune systems might also benefit from oral rehydration solutions. Medications that help ease diarrhea generally aren't recommended for children.
---
For more information about:
Recalled Food
If you have food poisoning and want to check recently recalled foods, please visit this page:
Current Multistate Food Poisoning Outbreaks
When two or more people get the same illness from the same contaminated food or drink, the event is called a foodborne or food poisoning outbreak. Reporting illnesses to your local health department helps them identify potential outbreaks of foodborne disease. Public health officials investigate outbreaks to control them, so more people do not get sick in the outbreak, and to learn how to prevent similar outbreaks from happening in the future.
Here is a list of current multistate foodborne illness outbreaks.
---
Note:
1. https://www.mayoclinic.org/diseases-conditions/food-poisoning/symptoms-causes/syc-20356230
Recent Interesting Reports
Symptoms:
Nausea
Diarrhea
Vomiting
Pizza Hut, South Cumberland Street, Lebanon, TN, USA
May 27, 2021 12:40 AM
"I ate a Buffalo chicken thin crusted (garlic ) pizza with cinnamon sticks and a 20z Pepsi. I was initially feeling fine after eating , but My symptoms gradually got worse.

See Less

"
Symptoms:
Nausea
Diarrhea
Vomiting
Dairy Queen Grill & Chill, Cranbrook Street North, Cranbrook, BC, Canada
June 7, 2021 11:19 PM
"food from there

See Less

"
Symptoms:
Diarrhea
Vomiting
Dehydration
Headache
Nausea
Wendy's, West Ashley Road, Boonville, MO, USA
May 17, 2021 5:21 PM
"He had a burger n fries n chicken nuggets..I had chicken nuggets n next day got some honey butter chicken biscuits while he got breakfast burritos...we're truck drivers Plain n simple..ate their food..between us got diarrhea..vomiting..vomiting my stomach fluids..severe headache..dehydration..starte...

See More

d few hours after eating n we're both still working on getting better
Thursday..we both did..I got it worse

See Less

"

June 8, 2021 8:00 PM
"Company name: Cheese On The Wey
Product recalled: Cheese on the Wey Blue Millie cheese
FSA Recall date: 06/08/2021
Recall details: Cheese On The Wey is recalling Blue Millie cheese because Listeria monocytogenes has been found in the product.

- Cheese on the Wey Blue Millie cheese (All pack si...

See More

zes, individually priced and wrapped up to 500g). Batch code: 21/0415. Use by 02 July 2021.

If you have bought any of the above products do not eat it. Instead, return it to the store from where it was bought for a full refund.

Symptoms caused by this organism can be similar to flu and include high temperature, muscle ache or pain, chills, feeling or being sick, and diarrhoea. However, in rare cases, the infection can be more severe, causing serious complications, such as meningitis.

Some people are more vulnerable to listeria infections, including those over 65 years of age, pregnant women and their unborn babies, babies less than one-month-old and people with weakened immune systems.

Check the full recall details on food.gov.uk

Source: FSA

See Less

"
Symptoms:
Nausea
Diarrhea
Vomiting
Other
Diarrhea
Nausea
Vomiting
Weakness
Fatigue
Chipotle Mexican Grill, Bardstown Road, Louisville, KY, USA
May 21, 2021 10:42 PM
"After getting lunch yesterday I became very ill in the night. Nausea, diarrhea, vomiting, extreme weakness, and fatigue! I had the Barbacoa, fajita vegetables, lettuce, pico to Gallo, and guacamole. The meal tasted a poor quality and I noted that on a survey. However later I become violently ill. It...

See More

's been over 24 hours and I'm just now starting to recover.

See Less

"
Symptoms:
Nausea
Diarrhea
Other
Diarrhea
Bloating
Walmart Orangeville Supercentre, First Street, Orangeville, ON, Canada
June 5, 2021 3:21 PM
"Lucky Charms- Fruity
Bought these as fancied something sweet and these looked great for snacking on. Well lucky they certainly were not been ill for nearly a week with horrendous diarrhea pains and bloating in my stomach. I was sick and still snacking on these as folk say stick to dry items when n...

See More

ot well- well obviously I've been continuing to poisoning myself - well I'm going to certainly take these in to be tested to save anyone else from the suffering I've had this week. Before you ask this is the only thing I've changed in my diet over the last week and thank goodness the only one to have them in the household

See Less

"
Symptoms:
Nausea
Vomiting
Sonic Drive-In, North Locust Avenue, Lawrenceburg, TN, USA
May 22, 2021 9:24 PM
"Double bacon cheesburger We ate and within 6 to 8 hours 5 people in my family got sick. One badly sick throwing up. My dog also ate some of the burger and is now in the vet on an iv

See Less

"
Helpful
1 person found this review helpful
Symptoms:
Diarrhea
Nausea
Vomiting
Foodtown of Valley Cottage, Valley Cottage, NY, USA
May 28, 2021 12:05 AM
"The cake we baught was full of green mold 1 i ate a piece of cake and and hour later i was spewing from both ends
This evening

See Less

"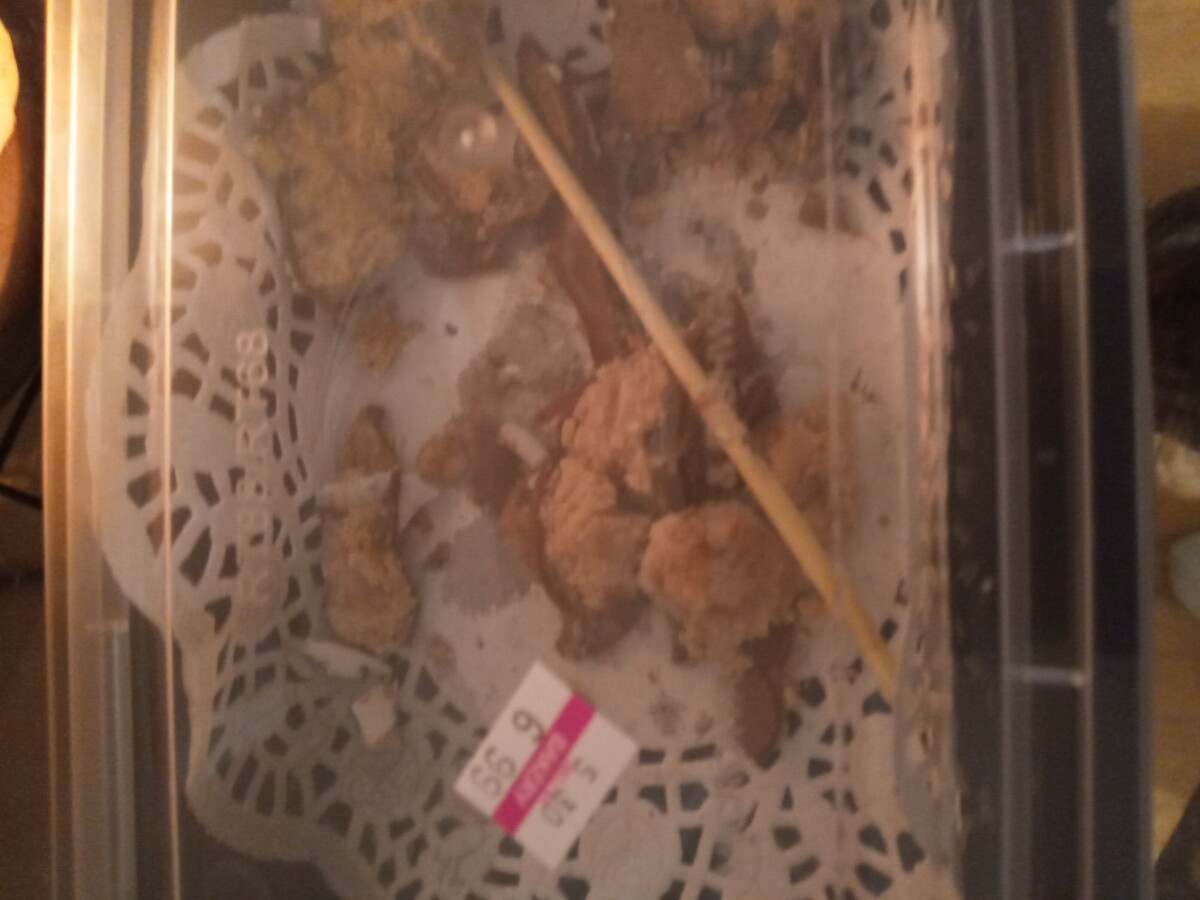 Symptoms:
Nausea
Diarrhea
Vomiting
Other
COAST restaurant, Alberni Street, Vancouver, BC, Canada
May 30, 2021 1:37 PM
"Got sick within one hour of consuming contaminated food. I had mussels, dungeon crab, salmon sushi rolls, mimosa, and one bud light beer.

See Less

"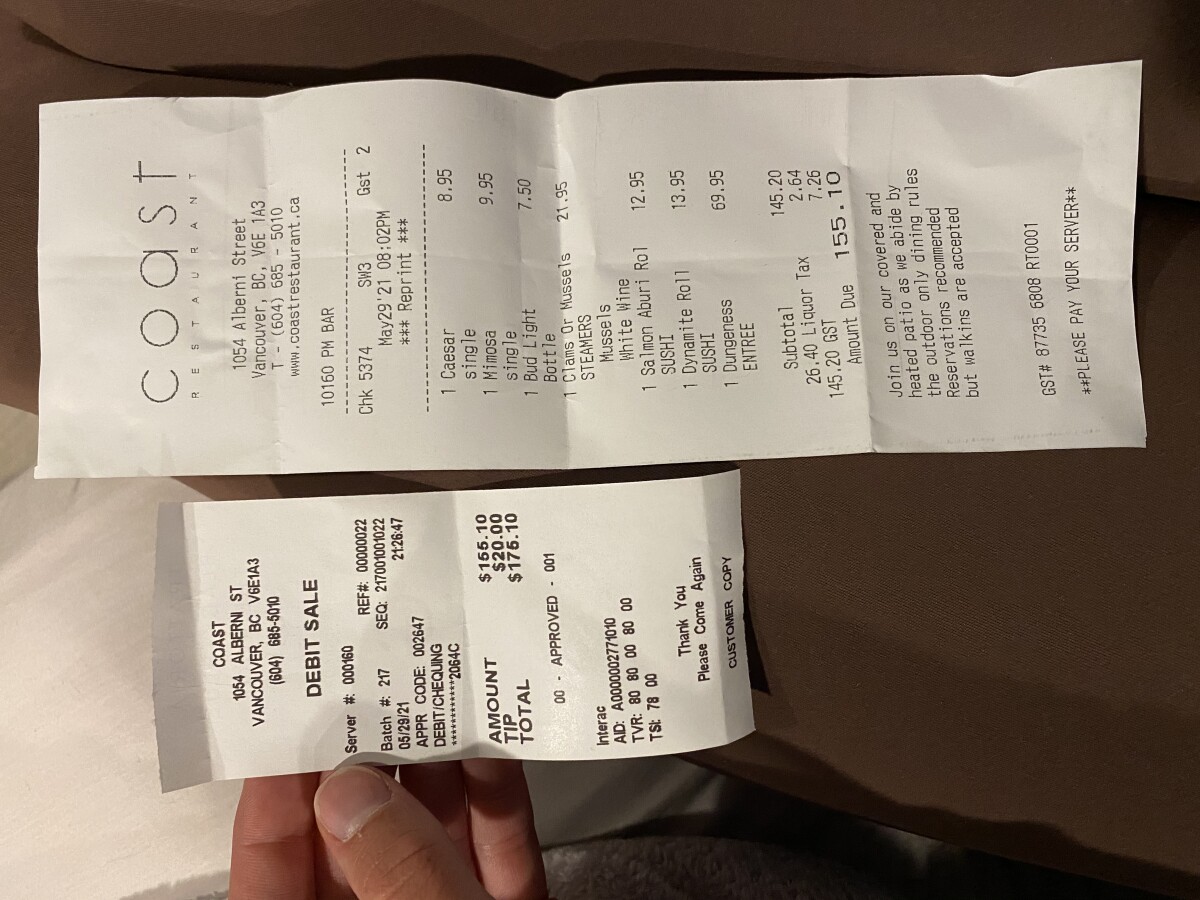 Helpful
1 person found this review helpful
Symptoms:
Nausea
Diarrhea
Vomiting
Diarrhea
Vomiting
Red Lobster, SQUARE MALL, Chesapeake Square Boulevard, Chesapeake, VA, USA
June 11, 2021 9:46 AM
"On June 6, 2021 we had a Party of 7, we ordered Admiral Feast, Shrimp Alfredo, Salmon, Crab legs and plenty of biscuits. They staff kept reporting they was short handed. We ate our food, because we was hungry from waiting. Then on Tuesday June 8, 2021 All Hell broke loose. Vomiting/Diarrhea at t...

See More

he same time, even the poor baby.... It was "Norovirus", everyone in our party was SICK!! Never again, it was awful.

See Less

"