Thank you for your report!
IMPORTANT - YOUR REPORT IS QUEUED - IT MAY TAKE UP TO 12 HOURS FOR YOUR REPORT TO SHOW ON OUR HOME PAGE (IF NOT OPTED AS PRIVATE)
If your report is poison related call 1-800-222-1222 for a free consultation with a live medical poisoning expert

Visit our learn pages for more helpful information or, email us: support@iwaspoisoned.com
Goodbye! and best wishes in your recovery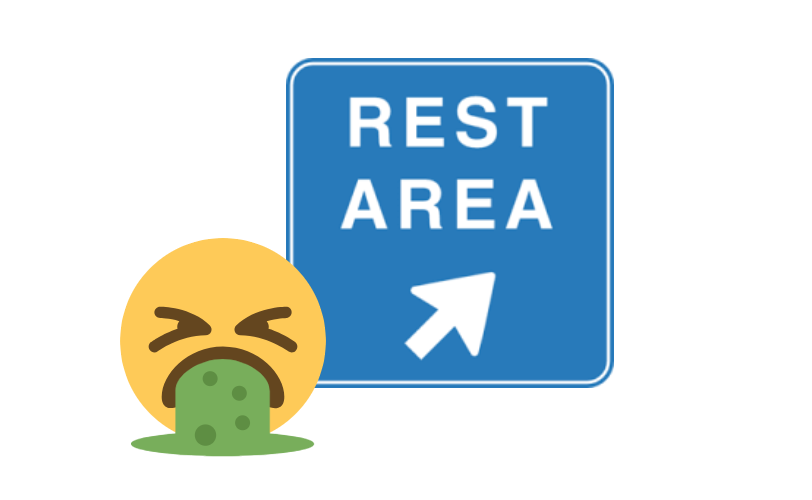 To control nausea and vomiting be sure to avoid solid foods until the vomiting ends.
Taking slow, small sips of liquids can help avoid vomiting and dehydration.
Do not eat fried, greasy, spicy, or sweet foods. Do not take anti-nausea or anti-diarrhea medicines or supplements without asking your doctor.
See your doctor or healthcare provider if you have frequent vomiting that continues to prevent you from keeping liquids down. This can lead to dehydration.
Recent Interesting Reports
Symptoms:
Nausea
Vomiting
Walmart Supercenter, Liberty Drive, Thomasville, NC, USA
June 10, 2021 8:19 PM
"Stars RED HOTS 1 only eat 2 red hots
Today

See Less

"
Symptoms:
Nausea
Cramps
Dehydration
Headache
Other
Yoke's Fresh Market - Argonne, East Montgomery Avenue, Spokane Valley, WA, USA
June 1, 2021 8:44 PM
"Organic half and half I drank less than an ounce of curdled half and half in my coffee 2 days in a row not realizing because it was not sour or stinky. The 1st day I didn't have any effect however I thought I woke up a couple times in the night feeling a very slight wave of nausea. I woke up feelin...

See More

g OK, had a cup of coffee with the same creamer and started vomiting within 20 minutes. I couldn't hold anything down after that for half the day and intense stomach cramps and pain started after the first time I vomited. I don't think I had diahhrea per se, but my body emptied completely from both ends and I dry heaved several times. After getting my system clear I was able to fall asleep and could hold down food and fluid after. Feeling very exhausted, headache from dehydration I'm sure. Still trying to recover fully from the exhaustion over 24 hrs later and slight pains here and there through my tummy.
5/31/21

See Less

"
Smashburger, South Denton Tap Road, Coppell, TX, USA
June 12, 2021 12:48 AM
"Walked from my apartment to Tom Thumb to get some items and then that. Eat there around 9:00 pm. Left the restaurant and felt immediately sick. Struggled to walk back and, infact, crapped my shorts. I'm home now, but feeling gutted and sore. Started washing clothes, floors of my apartment and myself...

See More

. Yuck.

See Less

"

Symptoms:
Nausea
Diarrhea
Diarrhea
Nausea
Other
Waffle House, West Grant Road, Tucson, AZ, USA
June 4, 2021 5:20 PM
"My friends and I went there late on a Tuesday night. My one friend and I split the All Star Special with Eggs, Bacon, Hashbrowns, and Toast and a Waffle with Pecans and Chocolate Chips. The next day (Wednesday) I absolutely blew up my friend's toilet and felt extremely nauseous. At the time I though...

See More

t it was just something unrelated, and then my friend on Thursday morning had the same symptoms (Diarrhea and Nausea). We both haven't gotten our appetites back and I find myself running to the toilet to avoid pooping my pants. The other two friends that we went to this place with didn't eat the All Star Special, so I'm confident it was the culprit. Needless to say, we will not be returning anytime soon and I do not recommend this place unless you like self-defecating.

See Less

"
Symptoms:
Diarrhea
Nausea
Vomiting
Who Said Pizza, West Street, Worcester, MA, USA
June 6, 2021 10:15 PM
"Bad food I'm alone
Right now

See Less

"
Walmart Neighborhood Market, Southwest Regional Airport Boulevard, Bentonville, AR, USA
June 14, 2021 8:34 PM
"Macaroni salad, pre packaged in deli We purchased the product yesterday. My daughter and I ate some for lunch. I had more at dinner. Both of us woke up in the middle of the night with horrible diarrhea. Hers lasted until mid day today. I still can't leave the bathroom after 24 hours.

See Less

"
Symptoms:
Nausea
Diarrhea
Vomiting
Other
Diarrhea
Vomiting
Cramps
Sweating
Weakness
Max Ramen & Yakisoba, Tamuning, Guam
June 15, 2021 8:00 AM
"On Thursday 6/10/2021, I ordered Miso ramen from there for dinner. An hour and a half after eating the ramen I began to feel ill. I had stomach cramps, diarrhea, vomiting, cold sweats and also sweating profusely. I had to get IV fluid at Urgent Care with the amount of fluid I lost that caused me to...

See More

feel disoriented and weak. I had to go on Antibiotics and was in bed for 3 days straight.

See Less

"
May 29, 2021 11:01 PM
"Company name: California Terra Garden Inc.
Brand name: Guan's
Product recalled: Seafood mushrooms
Reason of the recall: Potential Listeria monocytogenes contamination
FDA Recall date: May 29, 2021
Recall details: California Terra Garden Inc. of Commerce, CA is recalling all cases of its 150g/5....

See More

3-ounce packages of Seafood Mushroom (Product of China) because it has the potential to be contaminated with Listeria monocytogenes, an organism which can cause serious and sometimes fatal infections in young children, frail or elderly people, and others with weakened immune systems. Although healthy individuals may suffer only short-term symptoms such as high fever, severe headache, stiffness, nausea, abdominal pain and diarrhea, Listeria infection can cause miscarriages and stillbirths among pregnant women.

The recalled products were distributed from California through produce distributors or wholesalers to retail stores nationwide. The Seafood mushroom comes in a clear plastic package with the description "Seafood Mushroom" in English and French, and Guan's logo in the front. At the back, there is UPC code, 859267007501. Product code is 3460 at the back top right. No illnesses have been reported to date in connection with this problem.

The potential for contamination was noted after routine testing by California Health Department revealed the presence of Listeria monocytogenes in one 150g package of Seafood mushroom. The distribution of the product has been suspended.

Consumers who have purchased any package of Seafood mushroom are urged to return them to the place of purchase for a full refund.

Check the full recall details on fda.gov

Source: FDA

See Less

"
Symptoms:
Nausea
Diarrhea
Other
Diarrhea
Headache
Stomach Pain
Body Ache
Bloating
Chick-fil-A Pewaukee, Capitol Drive, Pewaukee, WI, USA
May 17, 2021 1:25 PM
"I ate a spicy chicken sandwich deluxe with mayo, fries with honey mustard and iced tea. It started with a headache and stomach pain. Now I'm bloated, have diarrhea, body aches, and super nauseous. My friend also got sick too.

See Less

"
Symptoms:
Nausea
Diarrhea
Vomiting
Other
Bojangles, North Main Street, Fuquay-Varina, NC, USA
May 29, 2021 9:25 AM
"I didn't eat anything the night before or that morning went too lunch break got a 4 piece supreme half wya through eating I started feeling weird so I stoped then about. 45 mins too a hour later I was throwing up everywhere this led on till late the same night couldn't keep anything down was just th...

See More

rowing up & using bathroom on my self

See Less

"