Thank you for your report!
IMPORTANT - YOUR REPORT IS QUEUED - IT MAY TAKE UP TO 12 HOURS FOR YOUR REPORT TO SHOW ON OUR HOME PAGE (IF NOT OPTED AS PRIVATE)
Visit our learn pages for more helpful information or, email us: support@iwaspoisoned.com
Goodbye! and best wishes in your recovery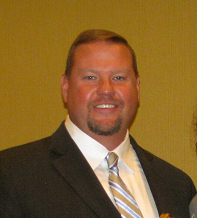 Questions:
1.  What inspired you to get into your profession?
When I was in college, during breaks I was performing asbestos abatement for a private company. I got paid a lot of money however it was grueling work. We would be toiling in our PPE  sweating in 100+heat, in tight and dark spaces, using jackhammers, etc. Once in a while a guy would show up, spend maybe 5 minutes in the danger
zone, collect some samples and get back out. I noticed he wore a suit and drove a new BMW. I asked him what he did and he replied he was an industrial hygienist. So this guy has a cushy job making way more money than me. That's when I decided to go into this field. However, I made the mistake of working for the government. Instead of a BMW I have a 2003 Pathfinder with almost 200k miles.The saying is "You won't get rich working in government but you will get a chance to make a positive difference".
2. In laymans terms what is the nature of your work? 
In short, you go to the doctor if you are sick. It is my job to make it so you don't need to see the doctor. A longer description is; An Environmental Health Program (EHP) is to protect the welfare of the public that the program serves. An EHP helps to protect through a variety of programs that promote healthy environmental conditions and reduce risks associated with communicable disease. The typical duties of an Environmental Health Officer (EHO) include food service inspections, well and septic inspections, child care center inspections, public pool and spa inspections, tanning establishment inspections, massage therapy inspections, plan review of food service facilities, nuisance investigations, and unsanitary living conditions inspections. While these are the main roles of the EHO, there are many other items that the EHO responds to. For example, questions and complaints regarding radon, lead, mold, tobacco smoke, pest control, West Nile virus, and other emerging health issues.
3. The toughest and most rewarding parts of your work?
In this line of work we deal with the public a lot. Good customer service is first and foremost a job requirement. I love working together with the facility owners helping people understand the science behind what we do. I enjoy teaching and coaching and seeing the look of comprehension when explaining a difficult concept. I like knowing that what I do makes a difference even if it is often not seen by the public. The toughest part is having to resort to citations to get compliance with laws. It feels like I have failed to get the facility to understand the importance of the laws. I feel like a disappointed father because I feel that these are "my" facilities and they should know better.
4. Best and worst story you can share with us?
Best - We made the switch to the FDA Model Food Code a couple years ago ahead of next year's deadline. It involved a tremendous amount of time and effort to get our facilities into compliance. We were able to see the process work the way it is intended when we had a food borne illness complaint come in. We performed a traceback investigation at the facility in question and were able to determine with significant certainty that they were probably not the source of the illness. If the facility had not converted to the new Code there would not have been the amount of evidence necessary to draw such a conclusion.
Worst – We had received a complaint about a restaurant that served crispy chicken. When our inspector showed up they saw a stray dog running away with what looked like something in its mouth. During the inspection the inspector noticed the door to the back of the facility was wide open. Sure enough there were about 20 whole raw chickens on a cart just sitting in an alley, marinating. There were flies everywhere because of the filthy dumpsters located nearby. When we asked the owner why they did it this way, they said that was how they did it at home. It's one thing to get your family sick, a whole other thing to affect the public..
5. What is your training, and affiliations ?
Member of the National Environmental Health Association and President of the Illinois affiliate. https://ieha.coffeecup.com/
B.S in Public Health from Northern Illinois University, member of the State Board of Health, past member of the McHenry County Board of Health. Licensed Environmental Health Practitioner, Registered Sanitarian, Certified Professional – Food Safety, et al.
6. Can you tell us about your jurisdiction ?
https://www.hoffmanestates.org/home/showdocument?id=3372
We have about 270 facilities we inspect.
7. What are the challenges in your jurisdiction?
In many jurisdictions the "mom and pop" facilities have a harder time affording the citations. If the owner needs money to the fix an issue in the first place, writing a ticket for $500 isn't going to help the situation. Citations are a last resort and typically because the owner is taking no action at all.
8. How have you used Iwaspoisoned.com as part of your workflow? 
As part of my career I try to keep up with new ideas and technologies. We had noticed that complaints of food facilities would end up on Yelp and rarely would be reported to us. Yelp does not forward illness complaints in our jurisdiction to our office. That is a service that Iwaspoisoned.com provides. This allows us to go out and confirm or deny if there is an issue. Public health is to protect and stop outbreaks from occurring. Iwaspoisoned.com assists us in doing that.
9. Has Iwaspoisoned.com been helpful?
If we can stop an outbreak from getting worse there is tremendous value in that.
10. What are the challenges, and what can consumers do to help ?
One challenge is when the consumer does not interact with us after the report is made. We always try to follow up, but if we receive no response from the complainant it is difficult to make progress. We urge consumers, if you have a complaint and we try to contact you, please respond. Creating an initial report is important, but it is just the start, the follow up is critical to making progress.
11. To other tech forward states & counties interested in integrating Iwaspoisoned.com into their process - how would you recommend they do that?
Assign a person or group to be responsible for the intake of complaints. Typically a supervisor or manager that has email access 24 hours a day. You don't want all inspectors to respond to a complaint and you want only one voice in your responses back to complainants to avoid confusion.
12. What other technology have you integrated to help with your work?
When Illinois passed legislation to adopt the FDA Code we realized that we would either have to order all new inspection forms or we could switch to digital. When we did a search in Google Play and the Apple App Store we couldn't find any health inspection apps so we created one. We worked for months with a company called Snappii to design it and troubleshoot it. While it is not perfect, it is designed to get an inspector out in the field asap. As part of the design of the app we negotiated with Snappii to allow the basic version to be offered for free. Look up FDA Health Inspection or Food Safety Inspection by Snappii https://www.snappii.com/
Last 30 days