Thank you for your report!
IMPORTANT - YOUR REPORT IS QUEUED - IT MAY TAKE UP TO 12 HOURS FOR YOUR REPORT TO SHOW ON OUR HOME PAGE (IF NOT OPTED AS PRIVATE)
If your report is poison related call 1-800-222-1222 for a free consultation with a live medical poisoning expert

Visit our learn pages for more helpful information or, email us: support@iwaspoisoned.com
Goodbye! and best wishes in your recovery
Of the many known seafood illnesses, Ciguatera Fish Poisoning is the most reported among travelers and occurs when people ingest ciguatoxins. All kinds of reef fish produce the toxin, the following species are most susceptible: red snapper, barracuda, moray eel, parrotfish, grouper, hogfish, kingfish, amberjack, sea bass, sturgeon fish, and coral trout.
Ciguatera fish poisoning is prevalent in subtropical and tropical regions, especially in the Indian Ocean, the Caribbean Sea, and the Pacific Ocean. Contaminated fish harbor the toxins in the intestines, liver, roe, and head. Ciguatoxins remain even if fish is preserved by salting, freezing, or smoking. Storms are most likely to trigger an outbreak of Ciguatera fish poisoning.
Symptoms
Symptoms usually occur within 1-3 hrs following ingestion and include nausea, abdominal pain, and diarrhea. Neurological problems may follow within 3 - 72 hrs and are characterized by metallic taste, blurred vision, feeling of loss of teeth, tingling sensation, temperature reversal, and temporary loss of vision. Symptoms may resolve within days or persist for weeks. Chronically ill individuals may experience depression, headache, fatigue, muscle pain, low blood pressure, and irregular heartbeat.
Treatment
A physician will exam symptoms and guide the best course of treatment. Intravenous mannitol may be administered to address neurological problems. No vaccine is available. Test kits are expensive and not 100% reliable.
Prevention
To reduce your risk of Ciguatera fish poisoning, avoid reef fish weighing 6 lbs and above and don't consume the intestines, roe, liver, and heads of smaller ones.
Recent Interesting Reports
Walmart Supercentre, 340 Colonnade Dr, Kemptville, ON K0G 1J0, Canada
May 2, 2021 9:47 PM
"DEVELOPED A COUGH AFTER USING DISTILLED WATER AND THEN REALIZED THE WATER SMELLED FOUL. BB Date of MA 2022

See Less

"
Domino's Pizza, Manor, TX, USA
April 27, 2021 3:37 PM
"The taste and poor quality of the food  I ate a piece of the food and not even two seconds later I felt like throwing up
Right after I ate a cheese and jalapeño and bacon bread a few minutes ago

See Less

"
Symptoms:
Diarrhea
Nausea
Vomiting
Panda Express, East University Drive, Mesa, AZ, USA
April 19, 2021 1:01 AM
"Had eaten night before.  1 person ate orange chicken, Kung po chicken, chow menu noodles. Are around 8:00 pm. Early next morning, started nausea and then throwing up, with diarrhea. Not normal at all.  Has eaten this combo before with no issues. It happened This morning, Sunday April 18. 

See Less

"

Symptoms:
Diarrhea
Nausea
Vomiting
Panda Express, 645 Oscar Robertson Blvd, Indianapolis, IN 46202, USA
April 30, 2021 12:21 PM
"Teriyaki chicken.. swimp steak Only ate here that day. Could not sleep had to keep getting up feeling like I had to throw up. Took some pepto. Tried to lay back down had to get rt back up and throw up l mean everything was coming up. Drank water. Tried to lay down back to throwing up dry hev . start...

See More

ed thinking what I ate . Looked up their food poisoning. Got lots of instances of food poisoning. Next day around 11am went to location told them what happened said nothing she could do manager not there.. would be back at 3pm warned people on the way out that I had gotten sick from eating there . Oh she offered to replace food with more. I DECLINED!
Last night 4/29/21

See Less

"
Symptoms:
Nausea
Vomiting
Diarrhea
Vomiting
Logan's Roadhouse, Halfway Road, Marion, IL, USA
April 19, 2021 12:51 PM
"Saturday 4/17/21 9:30pm I ordered only a side salad and water with honey mustard dressing! By 2am I was projectile vomiting and diarrhea!!!! My husband had hamburger with FF with no problems.....

See Less

"
May 2, 2021 7:43 PM
"The FSIS announced the recall of approximately 972 pounds of pork chop products by Hempstead Foodservice Inc. due to the product contains hydrolyzed soy protein, a known allergen, which is not declared on the product label. There have been no confirmed reports of adverse reactions due to consumption...

See More

of these products.

The heat-treated fresh pork chop items were produced on various dates between April 6, 2021 and April 30, 2021. The following products are subject to recall:

- 10-41 lb. carboard boxes containing the product in clear plastic bags with "Hempstead Foodservice" on the box and "PORK CHOPS" marked from the list on the side of the box.

The products subject to recall bear establishment number "EST. 47142" inside the USDA mark of inspection. These items were shipped to grocery stores and restaurants in New York. The products are cooked at these retailers and then further sold to consumers.

FSIS is concerned that some products may be in retailers and consumers' refrigerators. Retailers who have obtained these products are urged not to sell them. Consumers who have purchased these products are urged not to consume them. These products should be thrown away or returned to the place of purchase. Any consumers concerned about a cooked or prepared pork chop product they recently purchased should contact the store for further details.

Consumers and members of the media with questions about the recall can contact Edgar Puello, Owner, Hempstead Foodservice at (516) 385-1212 or email info@hempsteadfoodservice.com.

Consumers with food safety questions can call the toll-free USDA Meat and Poultry Hotline at 1-888-MPHotline (1-888-674-6854) or live chat via Ask USDA from 10 a.m. to 6 p.m. (Eastern Time) Monday through Friday. Consumers can also browse food safety messages at Ask USDA or send a question via email to MPHotline@usda.gov.

Check the full recall details on the FSIS website: fsis.usda.gov

Source: FSIS

See Less

"
Symptoms:
Sweating
Diarrhea
Nausea
Vomiting
Other
Dizziness
Walmart Supercenter, U.S. 231, Wetumpka, AL, USA
April 14, 2021 8:31 PM
"Great value chicken in a can I ate  Just me, about 1 he after I ate. I got real dizzy, couldn't hold my head up, sweating, upset tummy abs throwing up. 
Today

See Less

"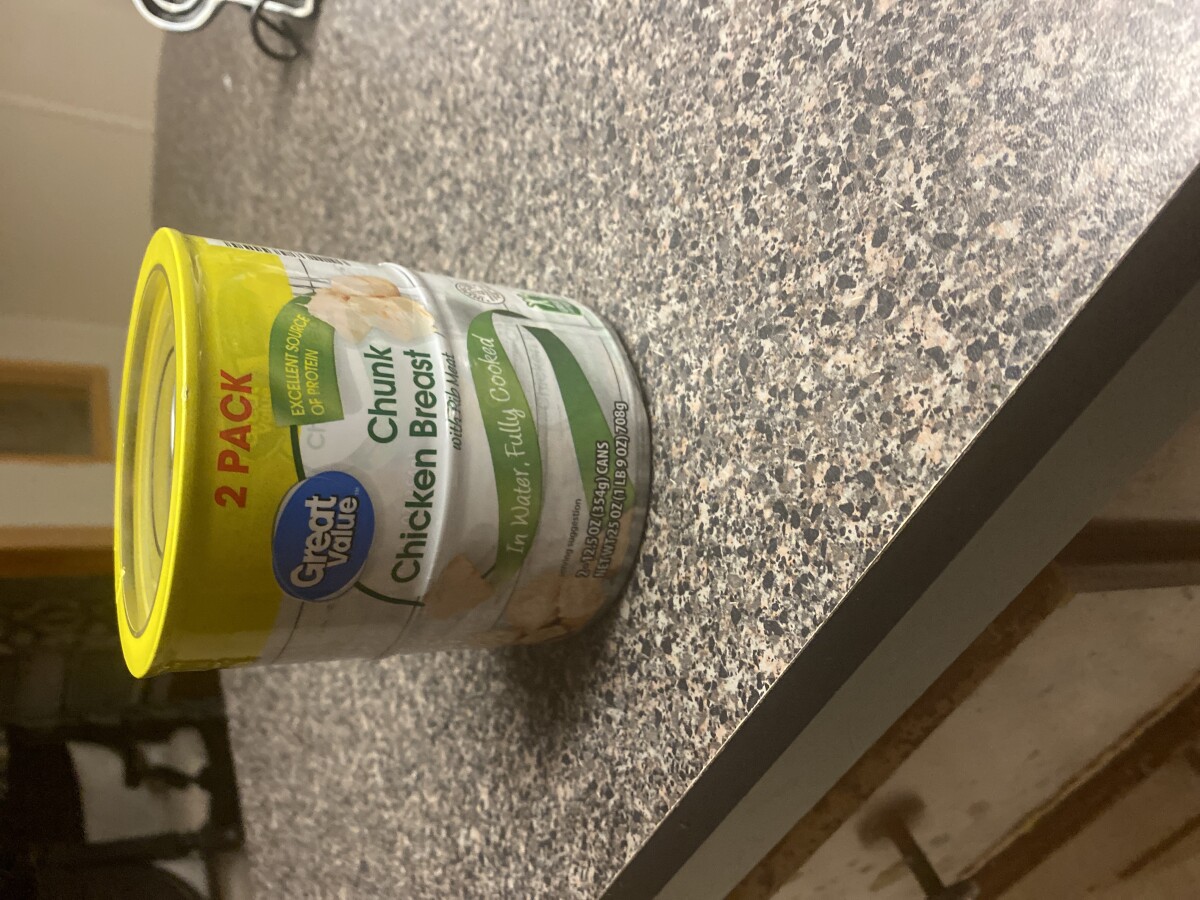 Helpful
1 person found this review helpful
Symptoms:
Nausea
Diarrhea
Other
Morrisons, King Street, Aberdeen, UK
May 2, 2021 2:20 PM
"Ate some eclairs and two hours after got severe abdominal pain and accrue diarrhoea that lasts for hours.

See Less

"
Symptoms:
Diarrhea
Nausea
Vomiting
Papa John's Pizza, 207 Clapham Park Rd, London SW4 7EX, UK
May 10, 2021 7:43 PM
"Deliveroo, pizza cheese and tomato myself, right after eating it start to puke and having diarrhea 

See Less

"
April 29, 2021 8:00 PM
"Company name: Wall's
Brand name: Twister
Product recalled: Twister Peek-A-Blue
FSA Recall date: 04/29/2021
Recall details: Wall's is recalling Twister Peek-A-Blue ice lollies because they contain milk which is not mentioned on the label. This means the product is a possible health risk for anyon...

See More

e with an allergy or intolerance to milk or milk constituents.

- Twister Peek-A-Blue (5 x 70ml multipack, single pack 70ml). Batch code: All batches. Best before: All dates.

If you have bought the above product and have an allergy or intolerance to milk or milk constituents, do not eat it. Instead, contact the Unilever careline team on freephone number 0800 146252 or email on ukicare@unilever.com for further information.

This product contains milk making it a possible health risk for anyone with an allergy or intolerance to milk or milk constituents.

Check the full recall details on food.gov.uk

Source: FSA

See Less

"
Helpful
2 people found this review helpful