Thank you for your report!
IMPORTANT - YOUR REPORT IS QUEUED - IT MAY TAKE UP TO 12 HOURS FOR YOUR REPORT TO SHOW ON OUR HOME PAGE (IF NOT OPTED AS PRIVATE)
Visit our learn pages for more helpful information or, email us: support@iwaspoisoned.com
Goodbye! and best wishes in your recovery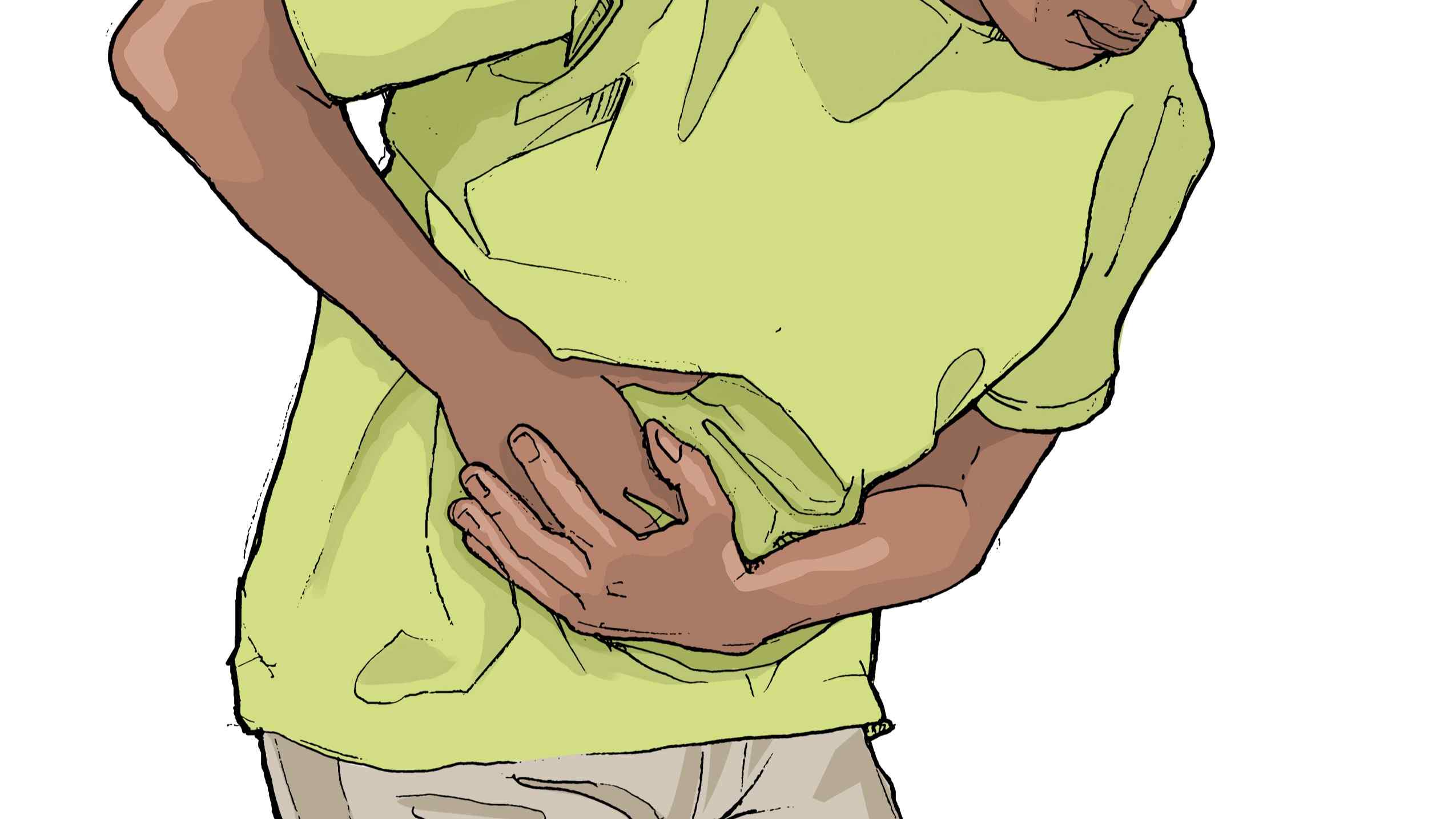 What is food poisoning? 
Food poisoning is an illness caused by eating contaminated food. Viruses, bacteria and parasites are the most common causes of this condition.
Infectious organisms or their toxins can contaminate food during processing or production. It can also be the result of incorrect handling and cooking at home.
Food poisoning symptoms typically include nausea, vomiting or diarrhea. These common but unpleasant side effects of eating contaminated food may resolve without treatment--usually within a few days--in most cases. In some cases, people will need medical attention and hospitalization in order to recover after severe dehydration sets in due to the continuous vomiting and/or watery diarrhea.
What are the symptoms of food poisoning?
Signs and symptoms of food poisoning can vary depending on the source that caused it, but most cases cause one or more of the following signs and symptoms.
Fever
Nausea
Abdominal pain and cramps
Sickness from food poisoning may start shortly after eating contaminated food or it may begin days or even weeks later and generally lasts a few hours to a few days.
When should I see a doctor?
If you or a loved one are experiencing any of the following symptoms, it is recommended to seek medical attention:
An oral temperature higher than 100.4 F (38 C)
Neurological symptoms such as blurry vision, muscle weakness and tingling in the arms
Dehydration — including thirst, dry mouth, dizziness, or lightheadedness
Repeated episodes of vomiting and difficulty keeping liquids down
Extreme pain or severe abdominal cramping
Bloody vomit or stools
Diarrhea for more than three days
What are the causes of food poisoning?
Contamination can happen at any point in production, from from growing to preparing the food to be distributed. Cross-contamination is often the cause of food poisoning with harmful organisms being transferred and infiltrating dishes that are raw or ready-to-eat. Because these foods aren't cooked upon distribution, harmful organisms aren't eradicated prior to consumption and therefore can cause illness.
Foodborne illnesses can be caused by a number of bacterial, viral, or parasitic agents. The following table shows some examples of these contaminants and how they are spread and when symptoms may arise.  
Norovirus: Norovirus can be found in raw and ready-to-eat foods and seafoods taken from contaminated water. Another major source is through an infected food handler. Symptoms arise within 12 to 48 hours.
Escherichia coli (E. coli): E. coli is one of the most common pathogens that cause food poisoning. It happens when fecal matter contaminates beef, unpasteurized milk and apple cider, and even water. Symptoms begin to show depending on the severity but usually from 1 to 8 days after infection.
Campylobacter: Campylobacter's symptoms usually begin from 2 to 5 days after infection. Sources of this pathogen are though contaminated meats and poultry products. Contamination happens when fecal matter comes into contact with meat. You can also get this from unpasteurized milk and contaminated water.
Salmonella: This pathogen is commonly found in contaminated meat, poultry, milk, or egg yolks and can be spread by knives and cutting surfaces used during preparation of the contaminated food. An infected food handler may also pass this on to other people. Signs of infection can range from 1 to 3 days after consumption. This pathogen survives inadequate cooking, so it is always advisable to cook related dishes properly.
Staphylococcus aureus: Symptoms from this infection normally show after 1 to 6 hours of infection. Sources include meats and prepared salads, cream sauces, and cream-filled pastries. It can also be spread through hand contact, coughing and sneezing from an infected person.
Listeria: Sources for listeria can be found mostly in processed meats like hot dogs and luncheon meats, unpasteurized milk and cheeses, and unwashed raw produce but it can also be through contaminated soil and water. In just a matter of 9 to 48 hours, a person that's infected will start to show symptoms.
Clostridium botulinum: Symptoms of a Clostridium botulinum generally appear within 12 to 72 hours. You can acquire this bacteria from improperly canned foods, smoked or salted fish and potatoes cooked in aluminum foil.
Clostridium perfringens: Clostridium perfringens can be acquired through meats, stews and gravies when they are not either kept hot enough or frozen right away. Signs and symptoms usually appear after 8 to 16 hours.
Vibrio vulnificus: You can acquire Vibrio through raw oysters and raw or undercooked mussels, clams, and whole scallops. Contaminated seawater can also serve as another major source. Signs and symptoms mostly appear within 1 to 7 days.
Giardia lamblia: Sources of Giardia lamblia may be found in raw and ready-to-eat produce and contaminated water. It can also be spread by an infected food handler. Symptoms take a little bit more time to show ranging from 1-2 weeks after infection.
Shigella: Shigella is commonly found in seafood and raw, ready-to-eat foods. Symptoms usually manifest within 24 to 48 hours. An infected food handler may also spread this to other people.
Rotavirus: Signs and symptoms of a rotavirus infection usually show after 1 to 3 days of infection. It can be acquired through raw and ready-to-eat produce but it can also be spread by an infected food handler.
Hepatitis A: Hepatitis A can be acquired through contaminated ready-to-eat foods and water. A food handler that is infected with this pathogen can also spread it to other people. It takes about 28 days for the first signs of infection to show.
Am I at high risk for food poisoning? 
The risk factors for food poisoning vary depending on the type of organism, level of exposure, your age and health. However there are some considerations that make put some people at a higher risk. Examples of  high risk groups include:  
Infants and young children are at a higher risk of getting food poisoning. Children's immune systems are not yet fully developed therefore infection may be difficult to fight off.
Immune compromised people such as those with chronic disease are at higher risk of getting food poisoning. Chronic conditions such as diabetes, liver disease, AIDS or undergoing chemo or radiation therapy for cancer reduces your immune response. Because your body is busy fighting off your pre-existing condition, your immune system may not act as it should when you get the illness.
Pregnant women are at a higher risk of getting food poisoning.. When a woman gets pregnant, her body goes through a lot of changes in metabolism and circulation, and this may put her at risk. Your body may react more severely to the infection because of all the hormonal changes happening internally. There is also a chance that the unborn baby may also get sick.
Older adults are at a higher risk of getting food poisoning. Older people, more often than not, are immunocompromised therefore their immune system may not be able to act as quickly and effectively to fight off the infection.
Complications
Food poisoning almost always rids your body of water and other essential minerals and this will result in dehydration. However, if you're relatively healthy and take enough fluids, dehydration shouldn't be much of a concern.
High-risk individuals when infected can lose more fluids compared to a healthy person and so they may not be able to quickly replace the loss. With that being said, a visit to the hospital to receive intravenous fluids is necessary as extreme cases of dehydration may lead to death.
Out of all the other contaminants that cause food poisoning, two of which can lead to potentially serious complications for high-risk people. These include:  
Escherichia coli (E. coli). E. coli infections are most of the time severe, but specific strains can lead to serious complications called hemolytic uremic syndrome. This particular syndrome affects the lining of the small blood vessels in the kidneys which can sometimes cause kidney failure. High-risk individuals should be particularly mindful of symptoms especially at the first sign of excessive or bloody diarrhea.
Listeria. A listeria food poisoning may affect a pregnant woman more severely and worst case scenario, may become lethal to the baby. If the infection happens early on in the pregnancy, a miscarriage is highly possible. If it happens later in the pregnancy, it may still lead to very serious repercussions such as stillbirth, premature birth or death after birth even if mild symptoms were only experienced by the mother. The few infants that survive may experience long-term neurological damage and delayed development.
Should I report food poisoning?
It is important to report food poisoning. It can help to detect & resolve outbreaks early and prevent others from being harmed, and it enables better surveillance.

To learn more visit our Learn pages or our Frequently Asked Questions.
Last 30 days