Thank you for your report!
IMPORTANT - YOUR REPORT IS QUEUED - IT MAY TAKE UP TO 12 HOURS FOR YOUR REPORT TO SHOW ON OUR HOME PAGE (IF NOT OPTED AS PRIVATE)
If your report is poison related call 1-800-222-1222 for a free consultation with a live medical poisoning expert

Visit our learn pages for more helpful information or, email us: support@iwaspoisoned.com
Goodbye! and best wishes in your recovery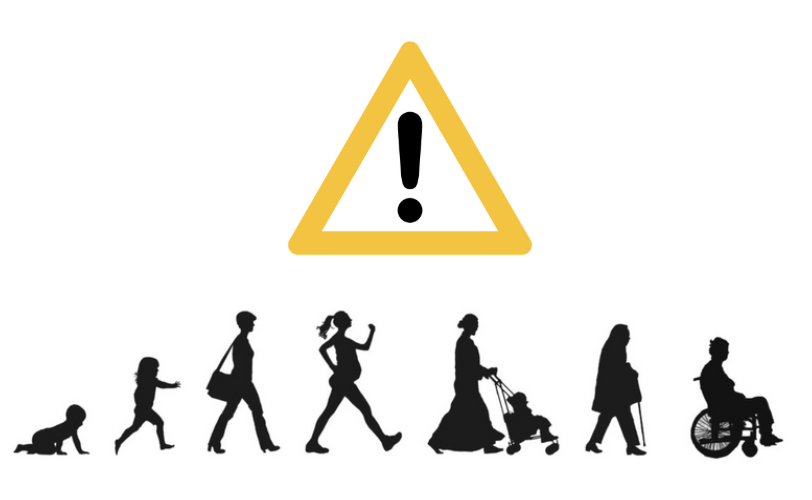 How, when, and if you become ill after eating contaminated food will depend on the 'bug', but also the amount of exposure, your age, and your health. Food poisoning can be especially dangerous, and even life-threatening, for people with weakened immune systems.
High-risk groups include:
Older adults - As you get older, your immune system may not respond as quickly or effectively to infectious organisms.

Pregnant women - During pregnancy, changes in metabolism and circulation can increase the risk of food poisoning. Your reaction may be more severe during pregnancy, and your baby is also at risk of getting sick.

Infants and young children - Immune systems of infants and children aren't fully developed. This group can have a harder time fighting off food poisoning.

People with chronic disease - People with chronic conditions like diabetes, liver disease, AIDS or those receiving chemotherapy or radiation therapy for cancer often have a reduced immune response.
These people should take extra precautions by avoiding the following foods:
Raw or rare meat and poultry

Raw or undercooked fish or shellfish (oysters, clams, mussels and scallops)

Raw or undercooked eggs or foods that may contain them (cookie dough and homemade ice cream)

Raw sprouts (alfalfa, bean, clover and radish sprouts)

Unpasteurized juices and ciders

Unpasteurized milk and milk products

Soft cheeses (Feta, Brie and Camembert, blue-veined cheese, and unpasteurized cheese)

Refrigerated meat spreads and pates

Uncooked hot dogs, lunch meats, and deli meats
Recent Interesting Reports
Symptoms:
Nausea
Diarrhea
Vomiting
Safeway, South Broadway, Walnut Creek, CA, USA
May 20, 2021 1:44 PM
"I got violently sick. Pretty certain the source was cashews bought from there

See Less

"
Symptoms:
Nausea
Diarrhea
Weakness
Subway, E I-10 Service Rd, Slidell, LA 70458, USA
June 4, 2021 8:39 PM
"6in tuna sandwich  I picked up the sandwich for lunch. I ate 2-3 bites while working on my charts. I started feeling nauseated and week. I had one bowel  movement . Canceled my evening appointment and went home.

See Less

"

Symptoms:
Nausea
Diarrhea
Vomiting
Diarrhea
Vomiting
Pizza Hut, 10343 Federal Blvd, Westminster, CO 80260, United States
May 22, 2021 12:22 PM
"I ordered an 18 peice chicken wing last night around 7:30, by 11pm I was vomiting, did not stop vomiting until 2am and my stomach had not only emptied itself but also all the water I drank during vomiting. Now 10 am and I am having diarrhea.

See Less

"
Trader Joe's, Market Street, Westlake, OH, USA
May 31, 2021 6:58 AM
"Both my husband and I ate the Mandarin Orange Chicken last night and he started feeling well about 2 hours later and I did at midnight. That is the only thing we ate the same and both have real bad upset stomachs and flu like symptoms now. Bought it at the beginning of May this year.

See Less

"
Symptoms:
Nausea
Diarrhea
Vomiting
Nausea
Taco Bell, South Meridian, Puyallup, WA, USA
May 17, 2021 8:55 PM
"Me and my boyfriend went there at 10pm on May 16th 2021 and got two burrito supremes one of their bowls and a Doritos loco taco and we woke up not feeling well at all it is now May 17 2021 6pm and we have been sh**ting liquid all day long I feel nausea and have vomited once so far

See Less

"
June 4, 2021 11:27 PM
"The CFIA announced the recall of various brands of Tortillon by Fromagerie Albert Perron Inc. because of the presents of pieces of metal.

The recalled products are:

- Perron Tortillon (50 g), UPC: 7 72622 70025 4, Code: Lot # 3124 Best Before: 2021 AU 02
- Perron Tortillon Barbecue (50 g), U...

See More

PC: 7 72622 73060 2, Code: Lot # 3124 Best Before: 2021 AU 02
- Tortillo Tortillo Cheese Barbecue (50 g), UPC: 6 29222 03002 4, Code: Lot # 3124 Best Before: 2021 AU 02
- Tortillo Tortillo Cheese Barbecue (160 (8 x 20) g), UPC: 0 29222 03082 4, Code: 3124 EXP 02 AU 2021
- L'fro Salted Twist (50 g), UPC: 0 59851 10208 1, Code: Lot # 3124 2021 AU 02
- None Tortillon (100 g), UPC: 6 29222 03100 7, Code: Lot # 3124 Best Before: 2021 AU 02
- Kingsey Tortillon (50 g ), UPC: 0 69104 00365 2, Code: Lot # 3124 Best Before: 2021 AU 02
- Princesse Tortillon (150 g), UPC: 0 69104 10229 4, Code: Lot # 3124 Best Before: 2021 AU 02

These products were distributed in Quebec.

If you have the recalled products at home, please do not eat them, throw them away, or returned them to the place of purchase.

Check the full warning details on the CFIA website: inspection.canada.ca

Source: CFIA

See Less

"
Symptoms:
Diarrhea
Nausea
Vomiting
Weakness
Shaking
Rubio's, 3111 W Chandler Blvd, Chandler, AZ 85226, United States
June 12, 2021 6:45 PM
"Eating food on 6/11/2021 I got sick (I'm 68), and my 71-year old sister is sick. The symptoms started 6/12/2021 at about 8:00 am. Nausea, vomiting, diarrhea, weak, shakey, unable to get out of bed.

See Less

"
Symptoms:
Nausea
Diarrhea
Vomiting
Other
Diarrhea
Nausea
Fever
Vomiting
Chills
Crafty Crab, North Congress Avenue, Boynton Beach, FL, USA
May 30, 2021 7:16 PM
"Me and my husband have the seafood platter both of us is very sick we only ate there the entire day nothing else was consumed. Been vomiting diarrhea fever chills nausea

See Less

"
Symptoms:
Nausea
Diarrhea
McDonald's, New Jersey 47, Sewell, NJ, USA
May 18, 2021 12:39 AM
"They had a big Mac and ff. Ate a few bites from f a quarter pounder  3 ordered I didn't eat much still have my food we ordered at about 1030pm right to the bathroom firehouse nauseated bad all of us. Food smelled like chemicals so I stopped it smelled of chemicals I didn't eat it all my friend is ho...

See More

me so sick my daughter went to the bathroom alotyy

See Less

"