Long Phung Food Products recalled ready-to-eat pork products becaused they could be contaminated with Listeria. These products have been identified as the potential source of an outbreak where four people have been reported sick from four different states (MI, LA, TN, TX) according to the ongoing investigation by the Centers for Disease Control and Prevention (CDC). The four people are currently hospitalized.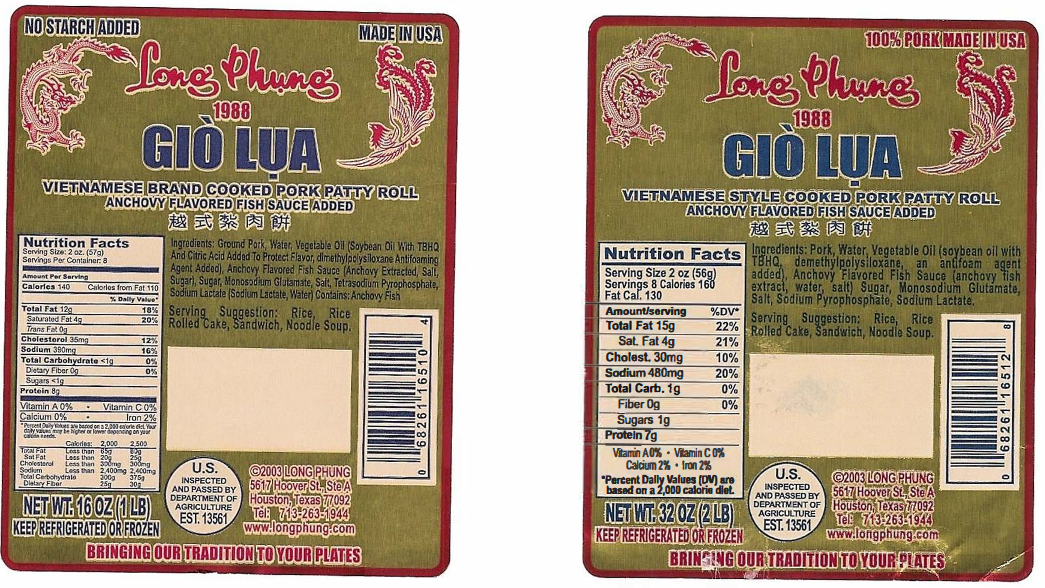 If you have purchased this product, throw it away or return it to the place of purchase. You can identify the products by the establishment number "EST. 13561" inside the USDA mark of inspection.
According to the recall notice, there is no determined amount of recalled products and they were shipped to distributors and retail locations nationwide.
Click here to see the full list of recalled products or visit the CDC website to learn more about the outbreak.