We are pleased to share an article we co-authored, about food borne illness surveillance & Iwaspoisoned.com. It was recently published in the peer reviewed science journal "JMIR Journal of Public Health and Surveillance" link here
Business Insider Reports "Customers reported symptoms such as vomiting, diarrhea, severe stomach pain, dehydration, and nausea to the website iwaspoisoned.com, which first alerted Business Insider to the issues at the Sterling restaurant. One person reported two hospitalizations as a result of the illnesses." read more
A BBC investigation found fecal bacteria in iced drinks from Starbucks and 2 other chains:
The BBC's consumer-affairs "Watchdog" program found that samples of iced drinks from Starbucks and two other UK chains — Costa Coffee and Caffe Nero — contained "varying levels of the bacteria."
For full article click here.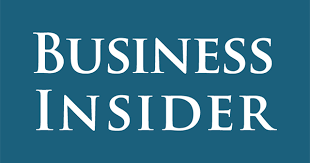 The National Environmental Health Association hosts its Annual Education Conference in Grand Rapids, Michigan, July 10-13.
We have been invited to participate in a session about technology and environmental health. Patrick will speak on July 13, at 10.30 AM.
The NEHA provides training and resources for over 5,000 professionals in the field of environmental health. The annual conference is the nexus for environmental health training, education, networking, and advancement. It is the event environmental health professionals attend to acquire practical and real-world information and expertise.
Learn more about the conference here.
Another example of funding and staffing challenges for public health, making it a challenge to meet the standards they set for themselves. Oregon's new plan for food safety acknowledges that "there will always be a backlog":
Inspection procedures and penalties are inconsistent, auditors said. And the state has no system to ensure food operators are licensed […] "The findings weren't really a surprise to us," Stephanie Page, food safety director for the Oregon Department of Agriculture told the state Board of Agriculture at its meeting […] [The new plan] calls for the program to accept that there will always be a backlog of inspections, but establish an acceptable goal. In December 2014, the Statesman Journal reported on the Food Safety Program's failure to regularly inspect grocery stores. The newspaper's investigation showed that 55 percent of retail food establishments had not had an inspection in the past year, and 5 percent had not had an inspection for three years or more.
Read the rest of the article here.