Premo Brand and Fresh Grab Turkey & Swiss Submarine Sandwiches recalled due to potential presence of Listeria. These sandwiches were produced and packaged by JLM, a sister company to Lipari Foods, LLC, the official issuer of the recall.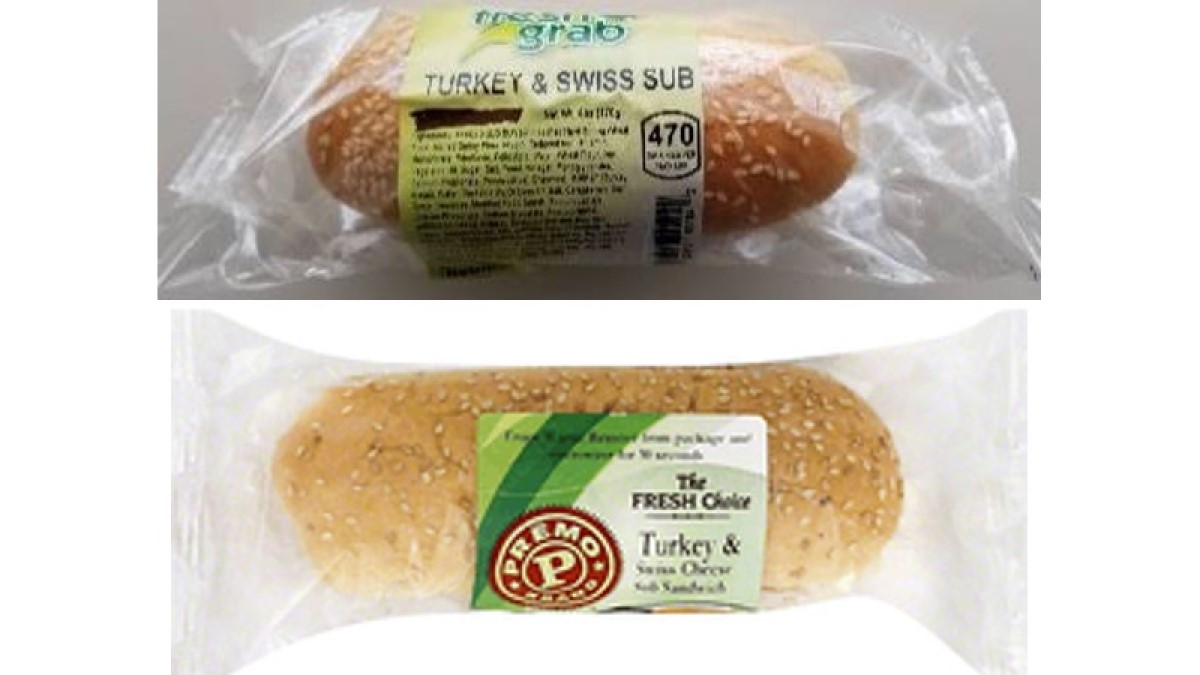 If you purchased these recalled products do not consume them. You should discard the products or return them to the point of purchase. You can check the complete details of the recalled products here
The products were distributed to food service and retail stores in 11 states (Florida, Illinois, Indiana, Kentucky, Michigan, Minnesota, Ohio, Pennsylvania, Tennessee, Wisconsin and West Virginia). No illnesses have been linked to this case.