Thank you for your report!
IMPORTANT - YOUR REPORT IS QUEUED - IT MAY TAKE UP TO 12 HOURS FOR YOUR REPORT TO SHOW ON OUR HOME PAGE (IF NOT OPTED AS PRIVATE)
Visit our learn pages for more helpful information or, email us: support@iwaspoisoned.com
Goodbye! and best wishes in your recovery
Chicken, pot pie, coleslaw, and potato wedges have all been reported as causes of food poisoning after eating at Lee's Famous Recipe Chicken. The most common symptoms of Lee's Chicken food poisoning are vomiting and nausea. Contaminated chicken is most closely associated with Salmonella.
Lee's chicken
Nothing found
Recent Interesting Reports
Every time I have eaten this half baked Ice Cream, I wake up feeling like I have food poisoning or a stomach virus. Bad stomach pain and diarrhea, sometimes even throwing up. This lasts for HOURS. I never have this issue when eating similar ice creams from...

See More

different brands or when eating brownies or cookie dough. | Symptoms: Nausea, Diarrhea, Stomach Pain

See Less
---
---
Husband and I got dinner the night of January 2. I got steak tacos with cheese and pico. Very very simple order. It was the bottom of the barrel on the steak. Woke up at 3 AM feeling a lot of acid reflux. Went back to sleep....

See More

Woke up at 5 AM and ran to the bathroom. I was doubled over on the floor with both projectile vomiting and projectile diarrhea.

I was extremely nauseous. I kept running back to the bathroom to throw up and hit the toilet. Finally an hour later I went to the ER. They put me on IV fluids, including anti nausea meds, because I kept throwing up. They couldn't find a vein because they all collapsed from dehydration. After a few hours I was released with strict orders to only drink watered down Gatorade and no food. It was hell. It took me a week to fully rebound. | Symptoms: Nausea, Diarrhea, Vomiting, Dehydration, Acid reflux

See Less
---
---
I ate the light clam chowder for dinner and then at 1am I woke up to bubble guts, sharp abdominal pain, nausea and threw up. Then the rest of the night diarrhea and sharp pains and nausea Food poisoning symptoms for sure the date says 2024 on the can. | Symptoms: Nausea, Diarrhea, Vomiting, Other, Stomach Pain

See Less
---
---
Suspected food poisoning. Symptoms: Diarrhea, Nausea, Vomiting, Fever, Chills
Suspected source: oysters
Onset: 40 hours
Duration: 20 hours
Sick: 1
Additional information: Oysters were Hilton's Northwest Grown Pacific Oysters, bought from here | Symptoms: Diarrhea, Nausea, Vomiting, Fever, Chills

See Less
---
---
Today, I think the under cooked sandwich | Symptoms: Diarrhea, Nausea

See Less
---
---
Symptoms: Diarrhea
---
---
Murray International Trading Inc of Brooklyn, NY is recalling its 16 oz (453g) plastic containers of "Madras Curry Powder" because they contain undeclared peanut allergens. This product was distributed within New York State in retail stores. No illnesses or allergic reactions involving this product have been reported...

See More

to date.

The recalled product is Madras Curry Powder, it is manufactured by Trong Food International, Santa Ana, CA 92703 and comes in 16 oz (453g) clear plastic container, labeled BEST BY 07152026TF. The product UPC code is 3960600154.

The recall was initiated after routine sampling by New York State Department of Agriculture and Markets Food Inspectors and subsequent analysis by Food Laboratory personnel revealed the peanut-containing product was distributed in packages that did not reveal the presence of peanuts.

Consumers who are allergic to peanuts run the risk of serious or life-threatening allergic reaction if they consume this product. In case you have purchased the affected product are urged to return them to the place of purchase for a full refund.

In case you experienced harm from allergens or undeclared ingredients, it is important to report it. It can help to detect & resolve issues and prevent others from being harmed, and it enables better surveillance. If symptoms persist, seek medical care.

Source: agriculture.ny.gov

See Less
---
---
Murray International Trading Inc of Brooklyn, NY is recalling its 4 oz (114g) clear glass containers of "Madras Curry Powder" (CA RI NI AN DO "KIM TU THAP") because they contain undeclared peanut allergens. This product was distributed within New York State in retail stores. No illnesses...

See More

or allergic reactions involving this product have been reported to date.

The recalled product is "Madras Curry Powder" (CA RI NI AN DO "KIM TU THAP"), it is manufactured by Trong Food International, Santa Ana, CA 92703 and comes in a 4 oz (114g) clear glass container, labeled BEST BY 05052026TF. The product UPC code is 3960600152.

The recall was initiated after routine sampling by New York State Department of Agriculture and Markets Food Inspectors and subsequent analysis by Food Laboratory personnel revealed the peanut-containing product was distributed in packages that did not reveal the presence of peanuts.

Consumers who are allergic to peanuts run the risk of serious or life-threatening allergic reaction if they consume this product. In case you have purchased the affected product are urged to return them to the place of purchase for a full refund.

In case you experienced harm from allergens or undeclared ingredients, it is important to report it. It can help to detect & resolve issues and prevent others from being harmed, and it enables better surveillance. If symptoms persist, seek medical care.

Source: agriculture.ny.gov

See Less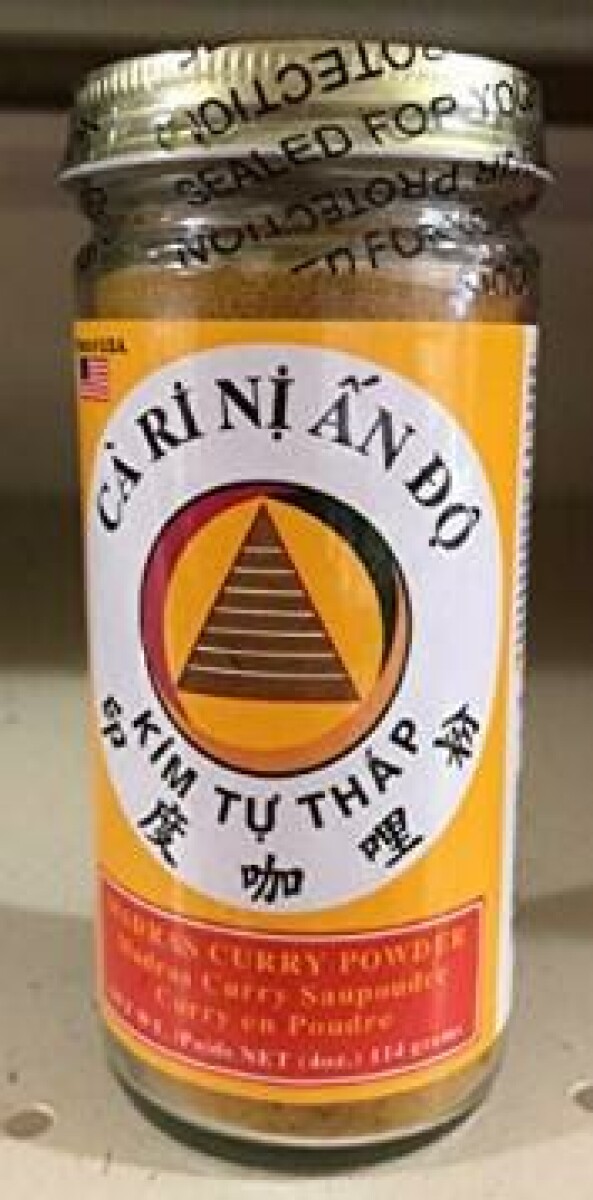 ---
---
Suspected food poisoning. Symptoms: Nausea, Fever, Stomach Pain, Cramps, Chills, Headache, other: Tired, no appetite
Suspected source: Food
Onset: Next day
Duration: 13 hours and counting
Additional information: I only took one bite so did son , something didn't feel right neither of us ate we went...

See More

elsewhere. I still have food | Symptoms: Nausea, Fever, Stomach Pain, Cramps, Chills, Headache

See Less
---
---
Happened this afternoon after eating a bowl of Annie's gf Mac and cheese. Soon after I had horrible stomach pain, nausea, and diarrhea! | Symptoms: Nausea, Diarrhea, Stomach Pain

See Less
---
---
Last 30 days