Thank you for your report!
IMPORTANT - YOUR REPORT IS QUEUED - IT MAY TAKE UP TO 12 HOURS FOR YOUR REPORT TO SHOW ON OUR HOME PAGE (IF NOT OPTED AS PRIVATE)
Visit our learn pages for more helpful information or, email us: support@iwaspoisoned.com
Goodbye! and best wishes in your recovery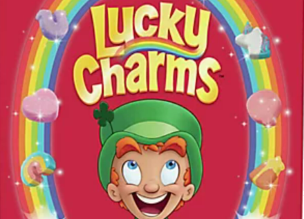 Starting in late 2021 Lucky Charms food poisoning reports started to trend on iwaspoisoned.com. Now there are reports of over 7,300 sick. and the FDA has initiated an investigation.  We recommend anyone who fell ill after eating Lucky Charms, to report it, and to keep left over product for testing. We will communicate procedures for testing to everyone  who reports their case. 
Last updated: September 28, 2023
Lucky Charms
Take our food poisoning Quiz!

Last 30 days