Thank you for your report!
IMPORTANT - YOUR REPORT IS QUEUED - IT MAY TAKE UP TO 12 HOURS FOR YOUR REPORT TO SHOW ON OUR HOME PAGE (IF NOT OPTED AS PRIVATE)
If your report is poison related call 1-800-222-1222 for a free consultation with a live medical poisoning expert

Visit our learn pages for more helpful information or, email us: support@iwaspoisoned.com
Goodbye! and best wishes in your recovery
iwaspoisoned.com Speaking Engagements since 2016:
We have spoken about the future of food safety at the following events:
2019
Illinois Environmental Health Association - November 5th, 2019. Oglesby, IL
Global Food Safety Initiative conference - February 28th, 2019 Nice, France
Annual Conference held by the Mid-Continental Association of Food and Drug Officers (MCAFDO) - February 27th, 2019.
National Capital Area Environmental Health Association (NCAEHA) Winter Educational Conference - Jan 31st, 2019
2018
Association of Food and Drug Officials of the Southern States (AFDOSS) 2018 Annual Education Conference - Sept 10th
Annual Education Meeting 2018 Florida Environmental Health Association (FEHA) - July 24th -27th
National Environmental Health Association 2018 Annual Educational Conference & Exhibition - June 26th
Healthy Healthy Food Expo Webinar - Jun 12th
Food Safety Summit 2018 - May 9th
Colorado EH Assoc: Rocky Mountain Food Safety Conference - May 8th & 9th
Central Atlantic States Association of Food and Drug: Annual Educational and Training Seminar - April 25th
Ohio EH Assoc: Annual Educational Conf - April 17th
Missouri Milk Food and EH Assoc: Annual Education Conf - April 5th
Michigan EH Assoc: Annual Educational Conf - Mar 21st & Mar 22nd
California EH Assoc: Educational Symposium - Mar 13th
NJ EH Assoc: Educational Conf & Exhibition - Mar 5th
International Restaurant & Foodservice Show NYC - Mar 4th
2017
CT Environmental Health Association Conf - Nov 3rd
Illinois Environmental Health Education Conf - Oct 20th
National Assoc. of Convenience Stores Conf. - Oct 18th
FDA Southeast Region Food Protection Seminar - Oct 17th
2017 Florida Restaurant & Lodging Show : FRLA - Oct 11th
FDA Southwest Region Food Protection Seminar - Sep 20th
California Conference of Directors of EH - Sep 19th
FDA Northeast Region Food Protection Seminar - Aug 24th
National EH Assoc. Annual Education Conf - Jul 13th
Missouri Milk Food and EH Assoc Conf 2017
LA County Restaurant Assoc Food Safety Advisory Council 2017
2016
Orange County Restaurant Assoc Food Safety Advisory Council 2016
International Assoc for Food Protection (IAFP) 2016
Recent Interesting Reports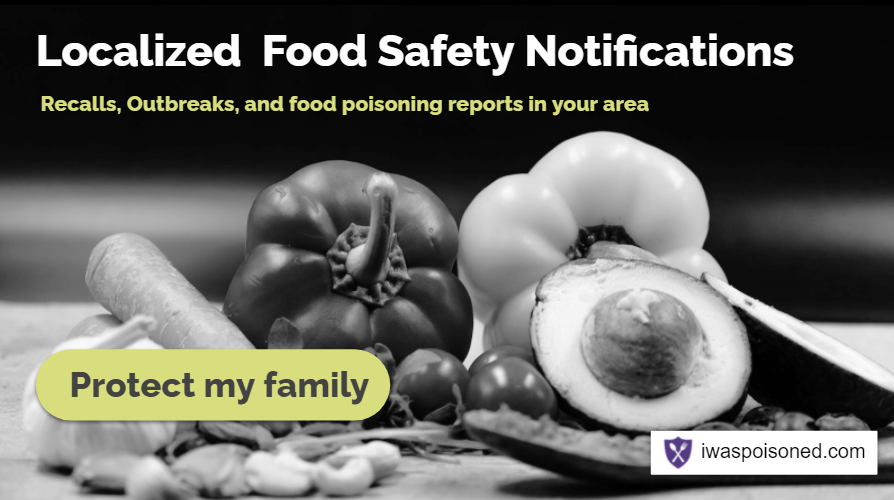 Last 30 days