Was great to get invited to speak at the 2018 International Restaurant & Foodservice Show of New York. Gave a talk on "Food Safety in the Age of Social Media", on the Marketing and Social Media stream on Sunday, March 4, 2018 at the Javits Center, New York City.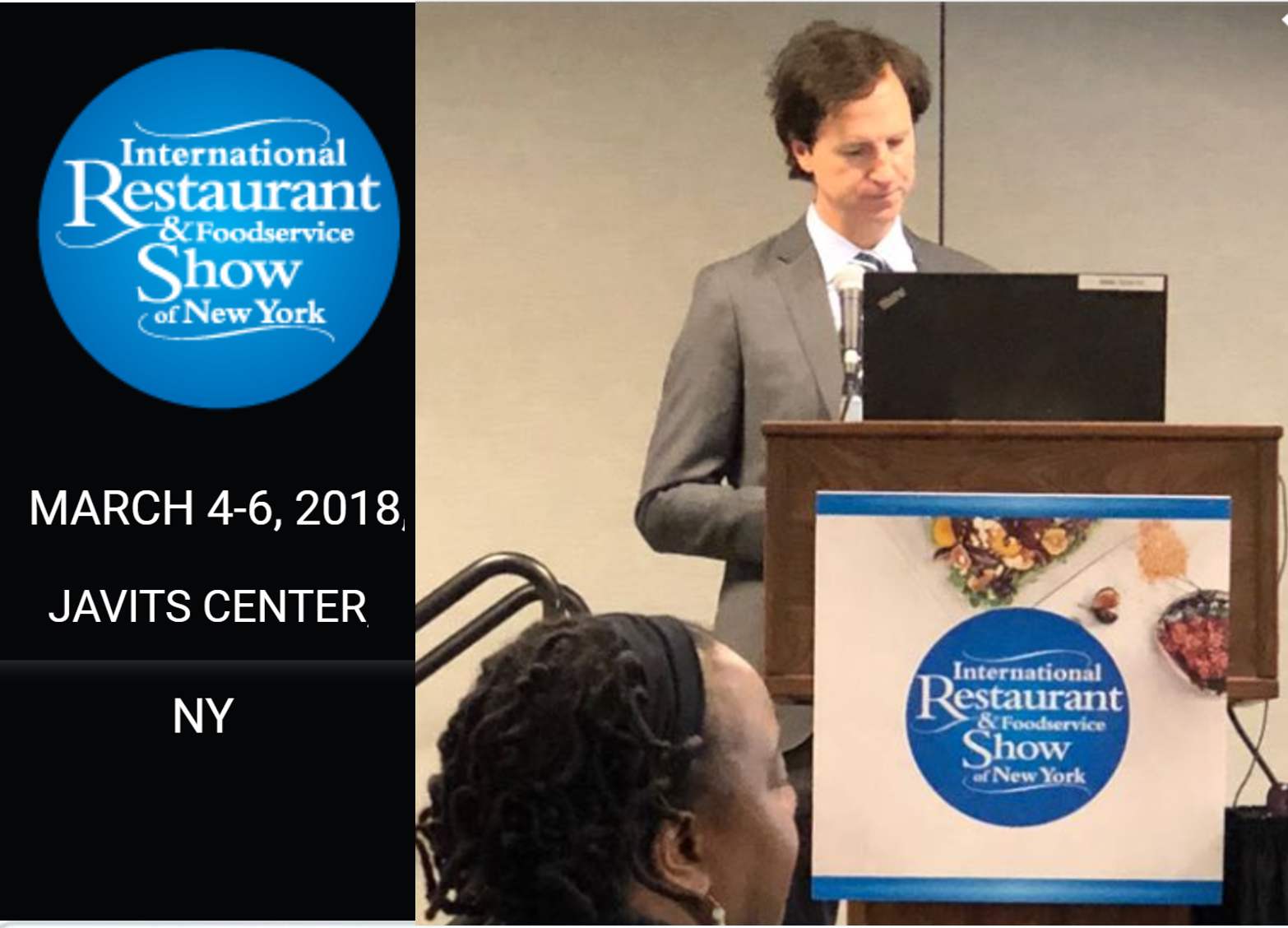 We discussed how technology and social behavior have undergone significant change in recent years particularly with the growth and popularity of social media & smartphones, and how these trends intersect with food safety.
The event displayed emerging trends on the show floor with 550+ exhibitors and in the exciting special events and pavilions.