IWasPoisoned.com was invited to speak at The World Bank on March 7th in Washington DC to share our expertise in food safety and social media. The discussion centered on the potential for iwaspoisoned.com & social media to improve food safety outcomes in emerging markets. The Bank's lead agriculture economist Steven Jaffee hosted the event.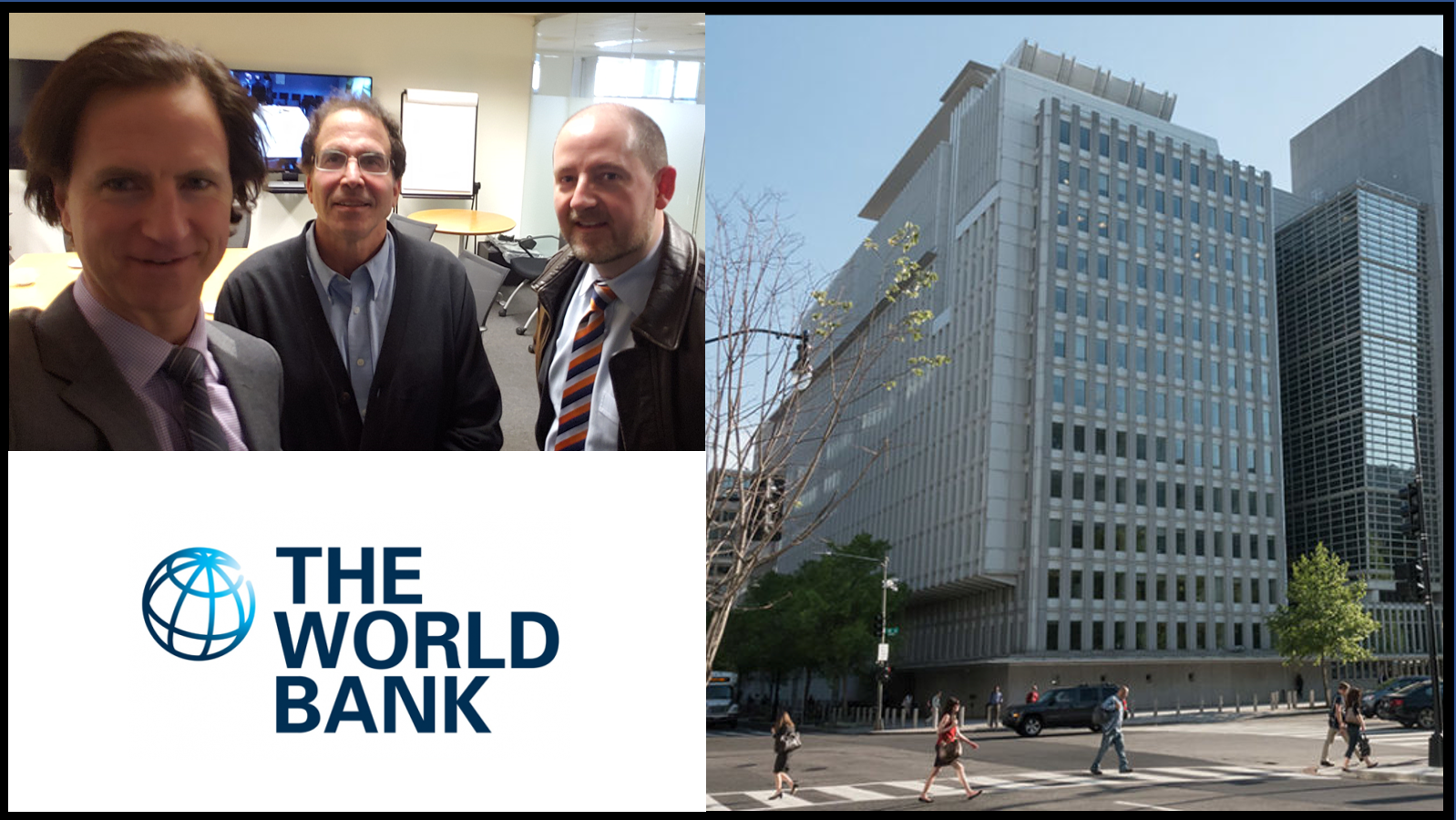 Steven Jaffee (middle) hosted IWasPoisoned.com's Patrick Quade (left) and Colin Finan (right). 
"Governments in low- and middle-income countries not only need to invest more in food safety but also invest more smartly," says Jaffee, whose recent groundbreaking report with the Bank finds the impact of unsafe food costs low- and middle-income economies about US$ 110 billion in lost productivity and medical expenses each year. 
Officials from the District of Columbia and Connecticut health departments joined the discussion and highlighted the value of IWasPoisoned data in their efforts respond to outbreaks. In addition, James Rogers, the Consumer Reports director of food safety research and testing and a former microbiologist with the U.S. Department of Agriculture, addressed how platorm's information is a beneficial tool for foodborne illness investigators.

Visit our page here if you want to explore our past and future speaking engagements.