Thank you for your report!
IMPORTANT - YOUR REPORT IS QUEUED - IT MAY TAKE UP TO 12 HOURS FOR YOUR REPORT TO SHOW ON OUR HOME PAGE (IF NOT OPTED AS PRIVATE)
Visit our learn pages for more helpful information or, email us: support@iwaspoisoned.com
Goodbye! and best wishes in your recovery
Nausea and diarrhea are the most common symptoms reported for Brio Tuscan Grille food poisoning. A location in Kansas City Mo was investigated for food poisoning in May of 2018 where 13 people fell ill and complained of severe nausea, diarrhea and other symptoms.
Last updated: January 10, 2017
Brio Tuscan Grille
Recent Interesting Reports
My family had a BBQ meat lovers and a pepperoni pizza on Friday the 24th of November. Then we all we sick that night and the following days. | Symptoms: Nausea, Diarrhea, Vomiting

See Less
---
---
Quality Food World Pty Ltd is recalling of Greek Tzatziki due to non compliant labelling as the product states dairy free on the lid, however milk is included in the ingredients list and product. This product has been available for sale at independent retailers including IGA in...

See More

New South Wales, Queensland, Tasmania, South Australia, Western Australia. It has been available for sale at Coles Local and independent retailers including IGA in Victoria.

The recalled product is:
- Fifya Greek Tzatziki, 200 g, Best Before 30-Apr-2024 and 30-May-2024

Consumers who have a milk allergy or intolerance should not consume this product and should return the product to the place of purchase for a full refund.

In case you experienced harm from allergens or undeclared ingredients, it is important to report it. It can help to detect & resolve issues and prevent others from being harmed, and it enables better surveillance. If symptoms persist, seek medical care.

Source: foodstandards.gov.au

See Less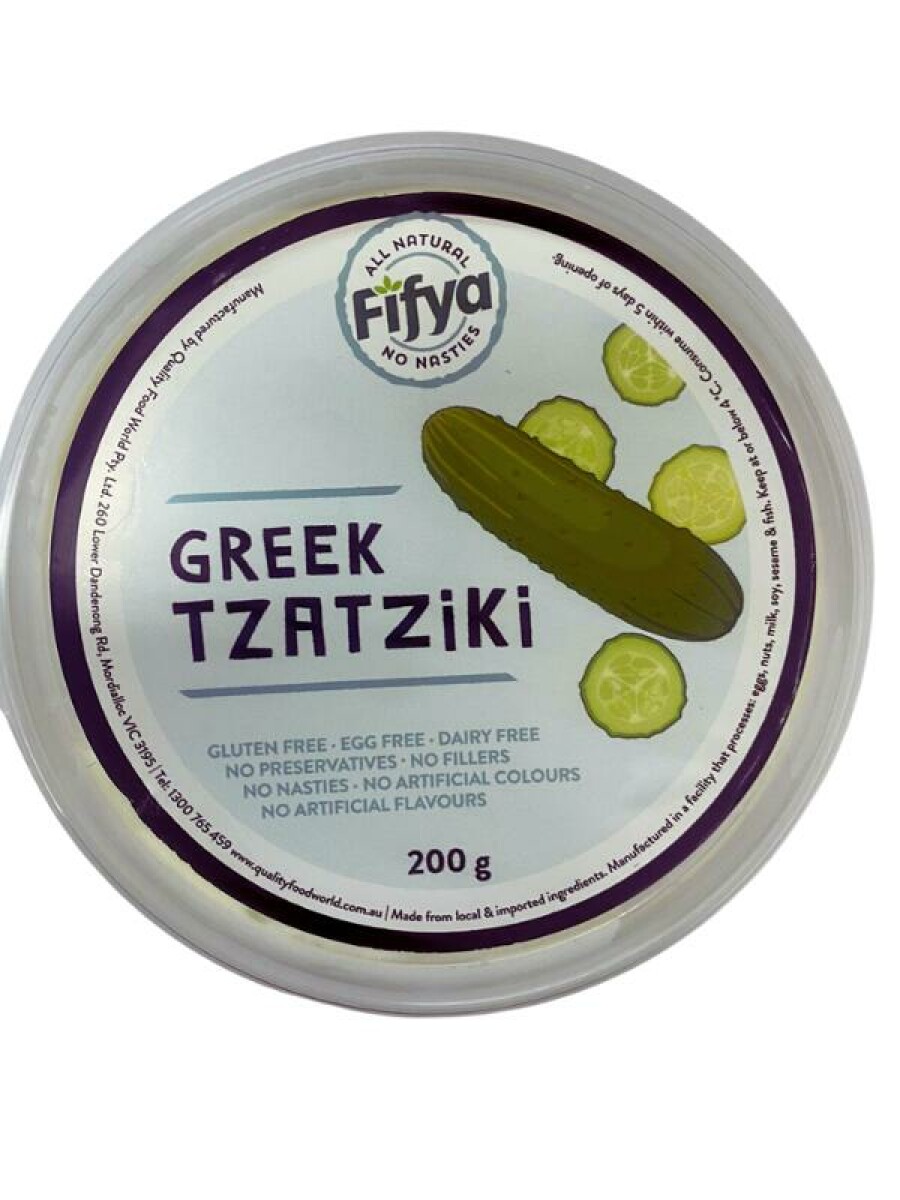 ---
---
Hearn Kirkwood of Jessup, Md., is issuing a voluntary recall of 5,895 clamshell containers of various Croissant Sandwiches because its labeling did not identify the following allergens in the product: soy and milk. The affected sandwiches were distributed from October 20, 2023 and November 3, 2023, in...

See More

the states of Alabama, Connecticut, Washington, D.C., Delaware, Florida, Georgia, Kentucky, Maryland, Michigan, North Carolina, Ohio, Pennsylvania, Tennessee, Virginia, and West Virginia. To date, no illnesses related to this product have been reported. No other products distributed by Hearn Kirkwood are being recalled.

People with an allergy or severe sensitivity to these allergens run the risk of a serious or life-threatening allergic reaction if they consume this product. Customers with allergies or sensitivities to soy or milk should discard the product.

Affected products:

- BRAND: FOOD UNLIMITED. ITEM DESCRIPTION: BACON EGG & CHEDDAR CROISSANT. UPC: 766375253051. PACK / SIZE: 1/5.25oz. LOT CODE: Use By Date of 10/27/2023 through 11/8/2023.
- BRAND: FOOD UNLIMITED. ITEM DESCRIPTION: BACON EGG & CHEDDAR CROISSANT. UPC: 766375253051. PACK / SIZE: 1/5.25oz. LOT CODE: Use By Date of 10/27/2023 through 11/8/2023.
- BRAND: FOOD UNLIMITED. ITEM DESCRIPTION: BACON EGG & CHEDDAR CROISSANT. UPC: 766375253051. PACK / SIZE: 1/5.25oz. LOT CODE: Use By Date of 10/27/2023 through 11/8/2023.
- BRAND: FOOD UNLIMITED. ITEM DESCRIPTION: BACON EGG & CHEDDAR CROISSANT. UPC: 766375253051. PACK / SIZE: 1/5.25oz. LOT CODE: Use By Date of 10/27/2023 through 11/8/2023.
- BRAND: FOOD UNLIMITED. ITEM DESCRIPTION: BACON EGG & CHEDDAR CROISSANT. UPC: 766375253051. PACK / SIZE: 1/5.25oz. LOT CODE: Use By Date of 10/27/2023 through 11/8/2023.
- BRAND: FOOD UNLIMITED. ITEM DESCRIPTION: BACON EGG & CHEDDAR CROISSANT. UPC: 766375253051. PACK / SIZE: 1/5.25oz. LOT CODE: Use By Date of 10/27/2023 through 11/8/2023.
- BRAND: FOOD UNLIMITED. ITEM DESCRIPTION: BACON EGG & CHEDDAR CROISSANT. UPC: 766375253051. PACK / SIZE: 1/5.25oz. LOT CODE: Use By Date of 10/27/2023 through 11/8/2023.
- BRAND: FOOD UNLIMITED. ITEM DESCRIPTION: BACON EGG & CHEDDAR CROISSANT. UPC: 766375253051. PACK / SIZE: 1/5.25oz. LOT CODE: Use By Date of 10/27/2023 through 11/8/2023.
- BRAND: FOOD UNLIMITED. ITEM DESCRIPTION: BACON EGG & CHEDDAR CROISSANT. UPC: 766375253051. PACK / SIZE: 1/5.25oz. LOT CODE: Use By Date of 10/27/2023 through 11/8/2023.
- BRAND: FOOD UNLIMITED. ITEM DESCRIPTION: BACON EGG & CHEDDAR CROISSANT. UPC: 766375253051. PACK / SIZE: 1/5.25oz. LOT CODE: Use By Date of 10/27/2023 through 11/8/2023.
- BRAND: FOOD UNLIMITED. ITEM DESCRIPTION: BACON EGG & CHEDDAR CROISSANT. UPC: 766375253051. PACK / SIZE: 1/5.25oz. LOT CODE: Use By Date of 10/27/2023 through 11/8/2023.

Hearn Kirkwood is working with the U.S. Food and Drug Administration on this recall.

The recall was initiated after one of our firm's ingredients suppliers failed to notify them the ingredient formulation had changed. This led to products being sent to customers without properly identifying the allergens of soy and milk.

Company name: Hearn Kirkwood
Brand name: Multiple brand names
Product recalled: Sandwiches
Reason of the recall: Undeclared soy and milk.
FDA Recall date: November 07, 2023

Source: fda.gov

See Less
---
---
Suspected food poisoning. Off the Wall, Auahi Street Suspected source: Poke nachos Onset: Less than 4 hours Duration: 4 to 12 hours Sick: 1 person Additional information: I had the ahi nachos around 7:30 last night, didn't have anything else but water. Went home, showered, and then...

See More

went to sleep. Woke up to blinding pain at 11pm that didn't ease until I went to the bathroom. Spent the next hour in and out of the bathroom. Managed to get about 4 hours of sleep and was back in the bathroom around 5am. | Symptoms: Diarrhea

See Less
---
---
My daughter has had diarrhea all afternoon. She ate Apple Jacks this morning.My boys ate some too so I'm waiting to see if they have any symptoms. | Symptoms: Diarrhea

See Less
---
---
Last Saturday (day 4) I had dinner at that establishment, at night it was fine but in the morning I woke up with stomach aches, after a while diarrhea began to appear, a fever that did not go below 38 and continuous cramps. We are on the...

See More

7th and it is the third day with a bad belly, this morning I have 37.5 and my loose belly will not be cut, if this continues I will take the necessary measures against the establishment. | Symptoms: Diarrhea, Fever, Cramps, Stomach Pain

See Less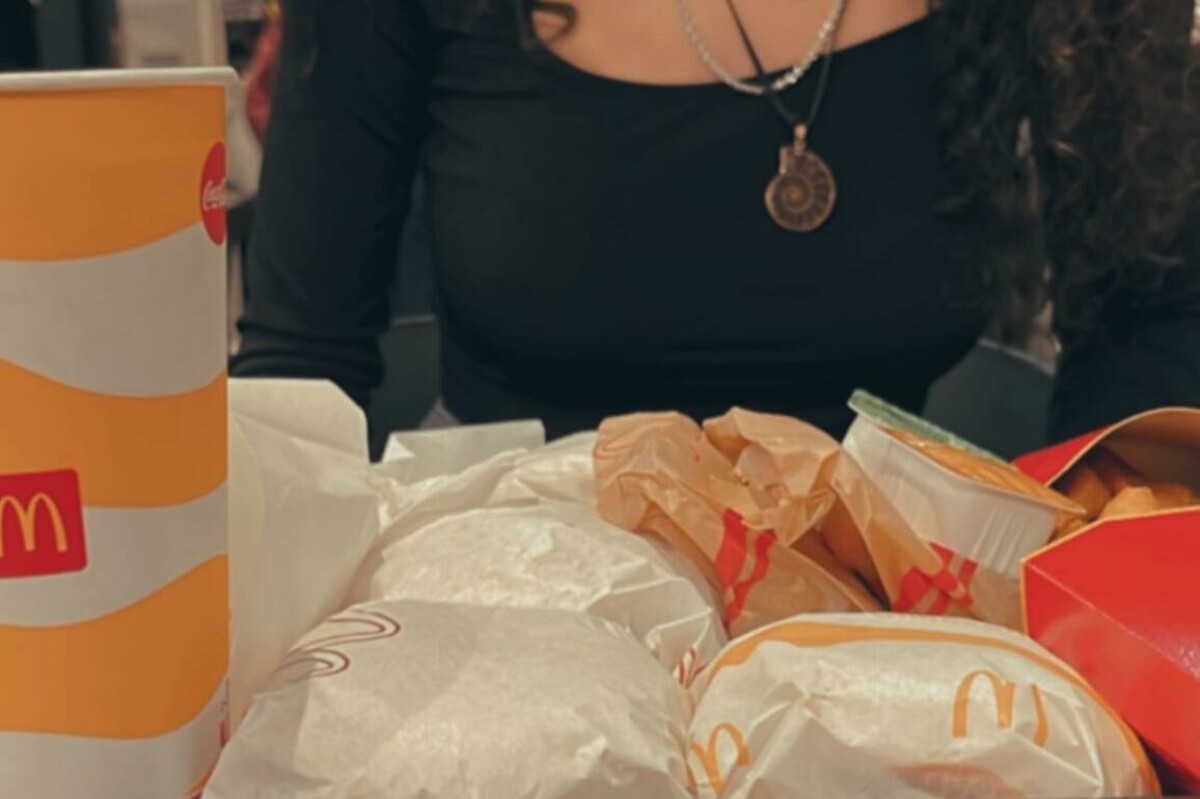 ---
---
Ran Foods Inc. is recalling HO-YA brand Naturally Brewed Soy Sauce due to bursting lids. This product was distributed Alberta, New Brunswick, Newfoundland and Labrador, Nova Scotia, Ontario and Quebec.

The recalled product is:
- HO-YA Naturally Brewed Soy Sauce, 2 x 900 ml. LOT# SP0003 Best...

See More

before: 12. MA. 2025, 06. JN. 2025, 07. JN. 2025, 25. JN. 2025, 26. JN. 2025. UPC: 8 83204 00536 7 and 8 83204 00562 6

Do not use, sell, serve or distribute the affected product.

In case you experience harm from this product, it is important to report it. It can help to detect & resolve issues and prevent others from being harmed, and it enables better surveillance. If symptoms persist, seek medical care.

Source: recalls-rappels.canada.ca

See Less
---
---
Wife had smoothie, 45 minutes later she was dizzy, with stroke like symptoms and violent vomiting. We are at the emergency room right now. | Symptoms: Nausea, Vomiting, Dizziness

See Less
---
---
I ate a signature hamburger at lunchtime, after that I didn't eat anything else the rest of the day because I found that the hamburger left my stomach weird, at 00:00 at night I started with abdominal pain followed by vomiting and diarrhea, it's 1:40 in the...

See More

morning I still have a lot of abdominal pain, I've vomited 3 times and I have explosive diarrhea... | Symptoms: Nausea, Diarrhea, Vomiting, Stomach Pain

See Less
---
---
They served me a half raw chicken sandwich. Manager wouldn't provide her name or any information on which to file a complaint. | Symptoms: Nausea

See Less
---
---
Last 30 days