Thank you for your report!
IMPORTANT - YOUR REPORT IS QUEUED - IT MAY TAKE UP TO 12 HOURS FOR YOUR REPORT TO SHOW ON OUR HOME PAGE (IF NOT OPTED AS PRIVATE)
Visit our learn pages for more helpful information or, email us: support@iwaspoisoned.com
Goodbye! and best wishes in your recovery
Artisanal pizza can cause food poisoning. Commonly reported symptoms of Pitfire Artisan Pizza food poisoning are diarrhea and nausea. Customers have reported illness from the margherita pizza, mushroom pizza, and the steak salad. The main threat of illness from pizza comes from raw dough.
Last updated: November 18, 2019
Pitfire Artisan Pizza
Claimed
Take our food poisoning Quiz!

I got SO ill after eating some margherita pizza from there last night. Symptoms started about 30-40 mins after eating. I was up all night vomiting and having diaharea. | Symptoms: Diarrhea, Nausea

See Less
---
---
Ordered food on 4/8/19 around 7pm, my wife and kids ate around that time and I ate around 9pm.
We ordered The Steak Salad and a pizza.
Except for the steak and blue cheese, the kids ate everything else.
Both my wife and I both start vomiting...

See More

around 11pm.
She vomited once, and I vomited 6-7 times.
She said she only had a small bite of the blue cheese while I ate a lot.
No sickness from the kids.
The next day, I had chills, headache and weakness.
It's the 3rd day today and I'm still having some headaches. | Symptoms: Vomiting, Headache, Weakness, Chills

See Less
---
---
I had a mushroom pizza from there last night. And about 1 hour later my stomach was aching. About 2 I was violently sick. | Symptoms: Diarrhea, Fever, Nausea, Vomiting

See Less
---
---
Recent Interesting Reports
I used Hillshire Farm deli meat (smoked ham and Turkey) for a club sandwich on 9/17/23 and I have been having diarrhea ever since I ate it. I wasn't sure if that was what was causing it so I made another sandwich as of today, 9/18/23, and yup! The toilet has been my best friend on both days. | Symptoms: Diarrhea

See Less
---
---
Eagle Produce LLC Scottsdale, AZ is initiating a voluntary recall of 6,456 cases of whole cantaloupe with the potential to be contaminated with Salmonella following a test conducted on cantaloupe in a distribution center by the FDA. The products were distributed between September 5th -16th in California,...

See More

Illinois, Indiana, Iowa, Kentucky, Louisiana, Maryland, Michigan, Minnesota, Missouri, North Carolina, North Dakota, Ohio, South Dakota, Tennessee, Texas, Virginia, West Virginia, Wisconsin and Washington D.C. and sold in various retail supermarkets. There have been no reported illnesses attributed to the recalled items as of September 27th, 2023.

Salmonella is an organism which can cause serious and sometimes fatal infections in young children, frail or elderly people, and others with weakened immune systems. Healthy people may experience fever, nausea, vomiting, diarrhea (which may be bloody), and abdominal pain. In rare cases the organism can get into the bloodstream and producing more severe illness such as arterial infections (i.e. infected aneurysms), endocarditis and arthritis.

The cantaloupe subject to the recall include:
Brand: Kandy, Item Description: Whole Cantaloupe, UPC number Code: 4050, Lot Code: 797901
Brand: Kandy, Item Description: Whole Cantaloupe, UPC number Code: 4050, Lot Code: 797900
Brand: Kandy, Item Description: Whole Cantaloupe, UPC number Code: 4050, Lot Code: 804918

No other products or lot code dates are affected by this recall. The company is cooperating with the FDA regarding this recall.

Customers who have purchased these products are urged not to consume the products.

In case you are experiencing Salmonella symptoms such as diarrhea, abdominal cramps, and fever, it is important to report it. It can help to detect & resolve outbreaks early and prevent others from being harmed, and it enables better surveillance. If symptoms persist, seek medical care.

Company name: Eagle Produce, LLC
Brand name: Kandy
Product recalled: Whole Cantaloupe
Reason of the recall: Potential Foodborne Illness
FDA Recall date: September 28, 2023

Source: fda.gov

See Less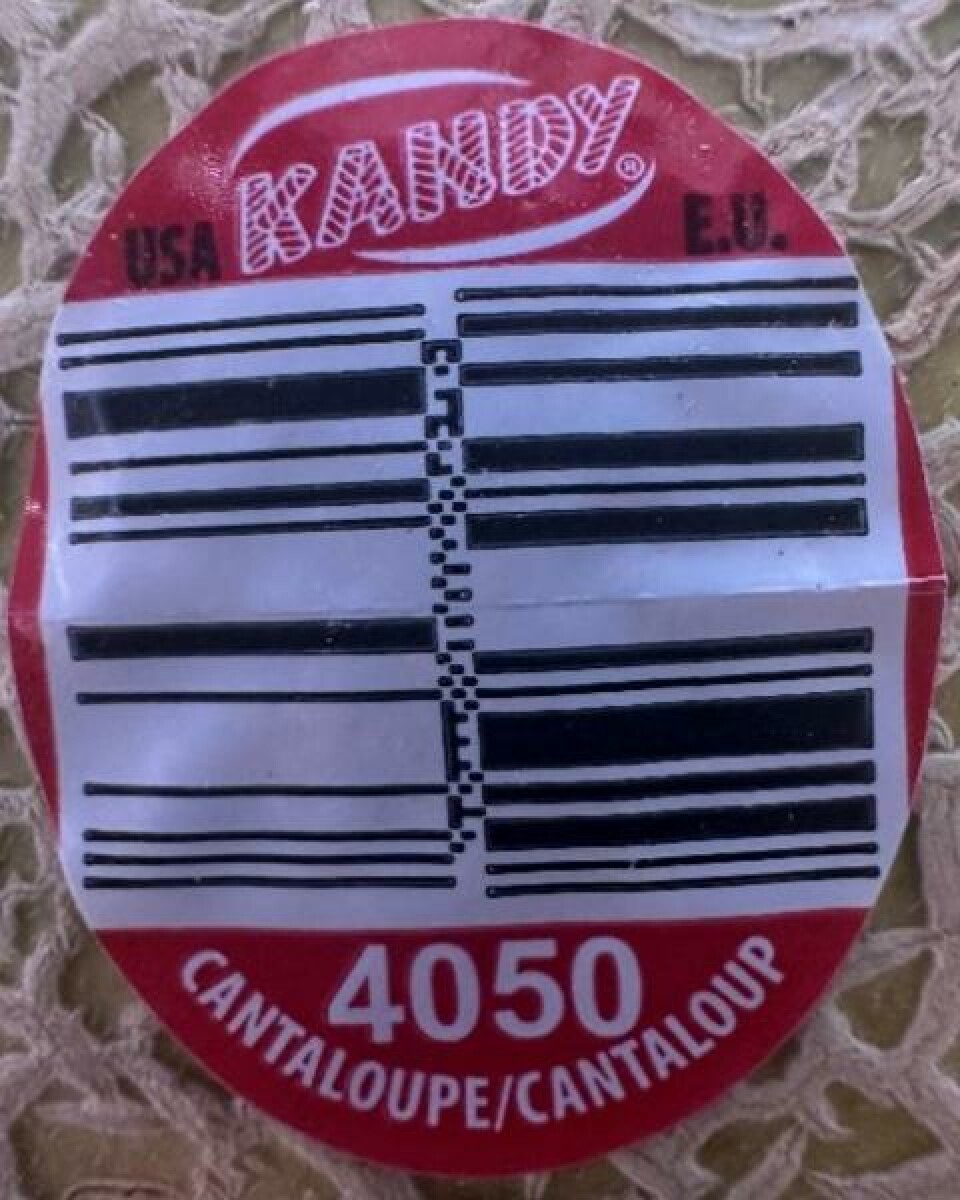 ---
---
9/17/23 6pm popcorn contaminated make me sick, maybe butter. I am no allergic to popcorn or butter | Symptoms: Allergic Reaction

See Less
---
---
I purchased some ready made chicken last night 09/05/23 and this morning my whole family is very sick from it. Tried contacting Walmart but can't get in contact with anyone that can help with in store purchases and keep getting transferred to customer service that won't answer phones. | Symptoms: Nausea, Diarrhea, Vomiting

See Less
---
---
I had the Gorgonzola pizza with sorrento ham, I only ate half, cooked properly, but about one hour later, I started vomiting out of no where and haven't stopped since 10pm last night (Monday 11th septmeber). I've also got intense diarrhoea and I can't keep any water down | Symptoms: Diarrhea, Vomiting

See Less
---
---
On 07.09.2023 I bought a Hungarian Salami "Pick" from Sainsbury's address Lower Richmond Rd., Richmond TW9 4LT. I ate a few slices of this salami without checking the expiry date (believing that at such a large market they make controls and the sale of expired products is...

See More

not allowed) and in a few hours I started to feel vomiting, diarrhea, weakness, chills. I immediately checked the salami because before that I had not eaten any other products and I found that it had expired on 09/03/2023. | Symptoms: Diarrhea, Vomiting, Weakness, Chills

See Less
---
---
Suspected food poisoning: vomiting, diarrhea, stomach cramps 4 hours after eating chicken and mashed potatoes & gravy. My mother had chicken tenders with mashed potatoes & gravy from the same order and experienced the same symptoms. Diarrhea and stomach cramps continued into the next day, it is...

See More

the 2nd day after now and stomach still feels queasy. | Symptoms: Nausea, Diarrhea, Vomiting, Cramps

See Less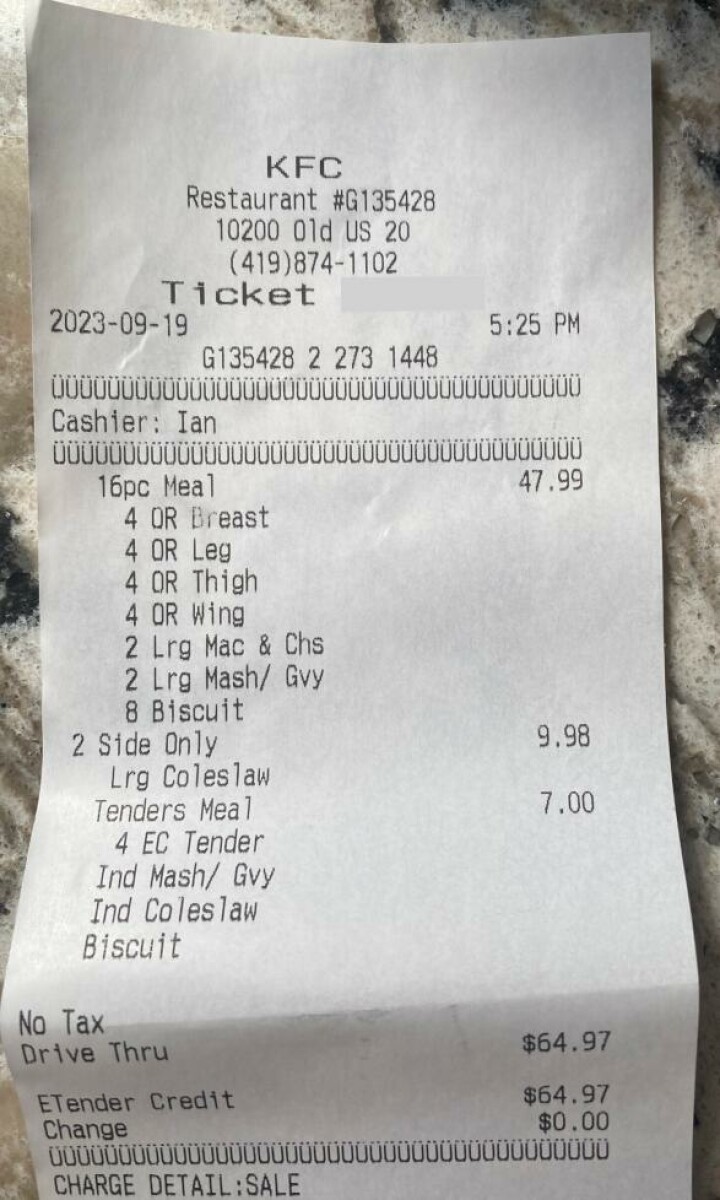 ---
---
Suspected food poisoning. Symptoms: Diarrhea, Nausea, Vomiting, Fever, Stomach Pain, Cramps, Chills, Headache
Suspected source: Sausage rolls
Onset: Less than 4 hours
Duration: Several days
Sick: 3 people | Symptoms: Diarrhea, Nausea, Vomiting, Fever, Stomach Pain, Cramps, Chills, Headache

See Less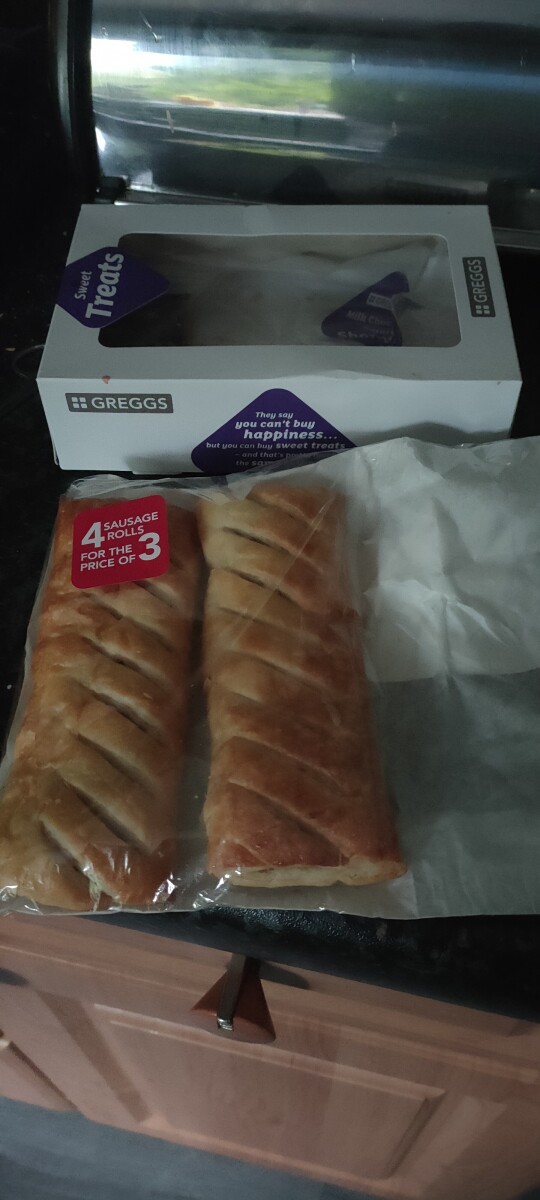 ---
---
The New York State Department of Agriculture and Markets has issued a consumer alert regarding the potential Listeria monocytogenes contamination of Connecticut Hill Melter raw milk cheese produced by Nathaniel Thompson - DBA Remembrance Farm. This product was distributed to Full Plate Farm Collective Community Supported Agriculture...

See More

(CSA) in Ithaca, NY. To date, no illnesses have been reported linked to the product.

The cheese is sold in 0.5-pound wedges, wrapped in paper bearing the name "Connecticut Hill Melter" and the batch code 042323. Consumers should also be wary of packages without an identifiable batch date.

An inspector from the Department discovered the potential contamination during routine sampling. The producer was notified of the preliminary positive test for Listeria on September 15, 2023, with subsequent testing on September 19, 2023, confirming the presence of this bacteria.

Listeriosis, caused by Listeria monocytogenes, can cause serious health issues, particularly in young children, the elderly, those with weakened immune systems, and pregnant women. Symptoms include high fever, severe headaches, stiffness, nausea, abdominal pain, and diarrhea.

Consumers are recommended to dispose of any purchased cheese from the alerted batch as a preventative measure. Additionally, note that raw milk products do not undergo pasteurization, a process that effectively kills harmful bacteria including Listeria monocytogenes, safeguarding against foodborne illnesses, like listeriosis.

In case you are experiencing Listeria monocytogenes symptoms, it is important to report it. It can help to detect & resolve outbreaks early and prevent others from being harmed, and it enables better surveillance. If symptoms persist, seek medical care.

Source: agriculture.ny.gov

See Less
---
---
Penzeys Spices is voluntarily recalling some of its 2.2-ounce Jars of Brady Street Cheese Sprinkle (SKU/Item Number 20756) because they may contain undeclared sesame seeds. People who have allergies to sesame seeds run the risk of serious or life-threatening allergic reactions if they consume these products. The...

See More

Brady Street Cheese Sprinkle in question was distributed nationwide ONLY in Penzeys Retail Stores and through Internet or Phone orders beginning July 5, 2023. No illnesses have been reported to date in connection with this recall.

The product comes in a 2.2-ounce, clear glass jar marked on the side with the following information:
-Batch/Lot # 37652-1 or 37652-2
-"BEST BY JUL 2024"

No other sizes or lots are affected by this voluntary recall.

The voluntary recall was initiated after it was discovered that a small sample of a similar item containing sesame seeds was unintentionally added to the "Brady Street Cheese Sprinkle" during bottling. An investigation identified that the problem was caused by an error in the company's production/packaging processes and corrective action has been taken.

The impacted 2.2-ounce Jars of Brady Street Cheese Sprinkle are eligible for replacement or full refund. Consumers can return the item to any Penzeys location.

In case you experienced harm from allergens or undeclared ingredients, it is important to report it. It can help to detect & resolve issues and prevent others from being harmed, and it enables better surveillance. If symptoms persist, seek medical care.

Company name: Penzeys Spices
Brand name: Brady Street
Product recalled: Brady Street Cheese Sprinkle, 2.2 oz jar
Reason of the recall: Undeclared sesame seeds
FDA Recall date: September 28, 2023

Source: fda.gov

See Less
---
---
Last 30 days