Specific lots of product containing frozen blackberries (described below) are being recalled by Alma Pak as they can be contaminated with Norovirus.FDA urges consumers who have purchased the products to destroy them or to return them to the place of purchase for a full refund.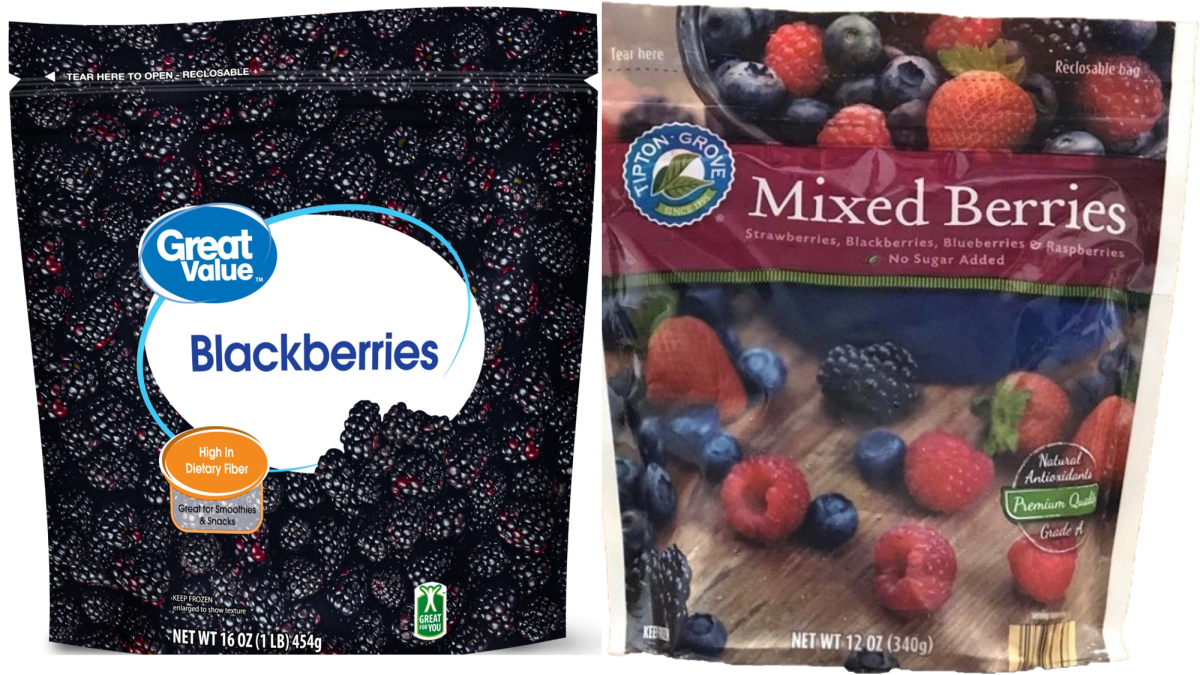 The recall was announced after the FDA testing of the products was positive for Norovirus.The following are the recalled products:
16 oz Great Value Frozen Blackberries. UPC: 078742-431017. Lot number: AP1555, AP1640, AP1655. Distributed to Walmart stores in AZ, FL, GA, NC, PR, SC, VA, WV, on .
12 oz Tipton Grove Frozen Mixed Berries. UPC: 051933-34784-7. Lot number: AP 1700. Distributed to Save-A-Lot stores in FL, NC, NY, TN, WI.
You can check the full recall notice on FDA's website