Pinnacle Foods, Inc. recalled Hungry Man Chipotle BBQ Sauced Boneless Chicken Wyngz frozen microwavable dinners due to the potential presence of Salmonella in one of the ingredients. These frozen dinners indicate a best by date of 9/6/19.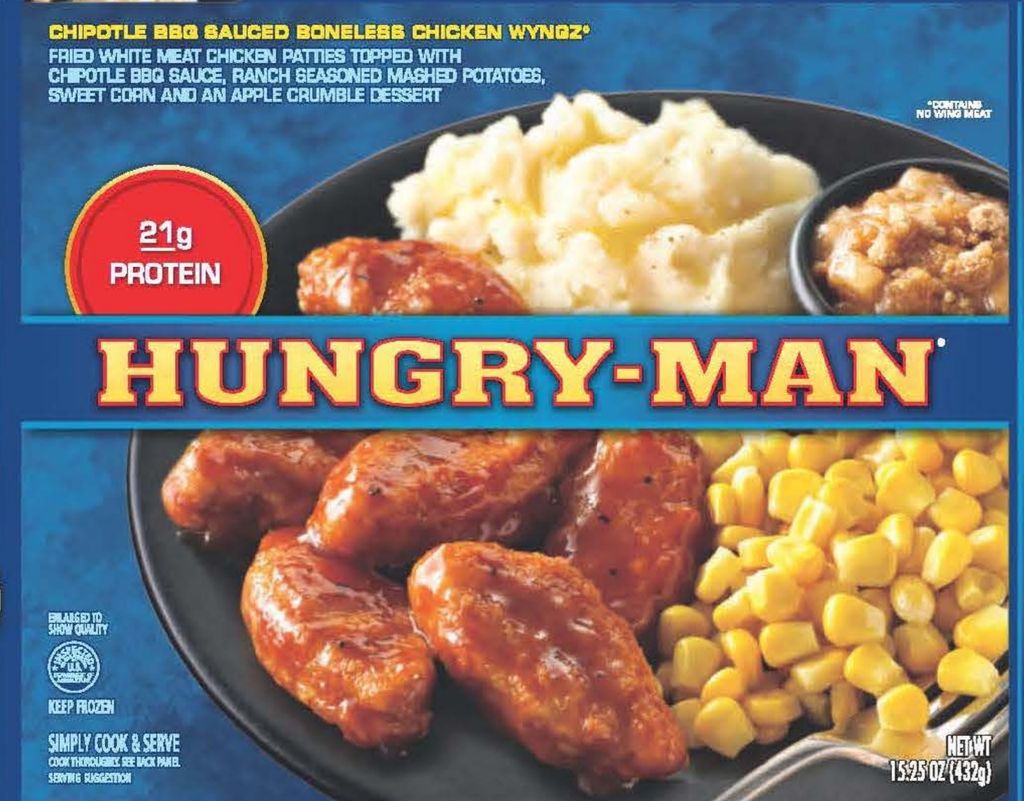 Did you purchase this product? FSIS advises to not consume it, as consumption of food contaminated with Salmonella can cause salmonellosis. Consumers can return the product to the place of purchase for an exchange or full refund. You can check the full details of the recalled products here.
This recall is a cautionary measure after the whey powder, which is an ingredient in the frozen dinners, was recalled due to the potential presence of Salmonella by a third party. The aforementioned whey powder was used in the ranch dressing seasoning used in the frozen dinners.
This recall adds up to the list of recalled products related to the whey powder ingredient as the Goldfish Crackers, Ritz Crackers, or the Swiss Rolls.