Thank you for your report!
IMPORTANT - YOUR REPORT IS QUEUED - IT MAY TAKE UP TO 12 HOURS FOR YOUR REPORT TO SHOW ON OUR HOME PAGE (IF NOT OPTED AS PRIVATE)
Visit our learn pages for more helpful information or, email us: support@iwaspoisoned.com
Goodbye! and best wishes in your recovery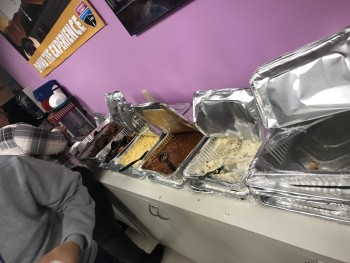 BBQ ribs, chicken, pork, and brisket can all cause food poisoning. Diarrhea and vomiting are the most reported symptoms from Famous Dave's food poisoning and commonly mentioned items include brisket sandwiches, BBQ chicken, and beans. Customers have reported illness from catering orders as well.
Last updated: November 20, 2022
Famous Dave's
Last 30 days