Thank you for your report!
IMPORTANT - YOUR REPORT IS QUEUED - IT MAY TAKE UP TO 12 HOURS FOR YOUR REPORT TO SHOW ON OUR HOME PAGE (IF NOT OPTED AS PRIVATE)
If your report is poison related call 1-800-222-1222 for a free consultation with a live medical poisoning expert

Visit our learn pages for more helpful information or, email us: support@iwaspoisoned.com
Goodbye! and best wishes in your recovery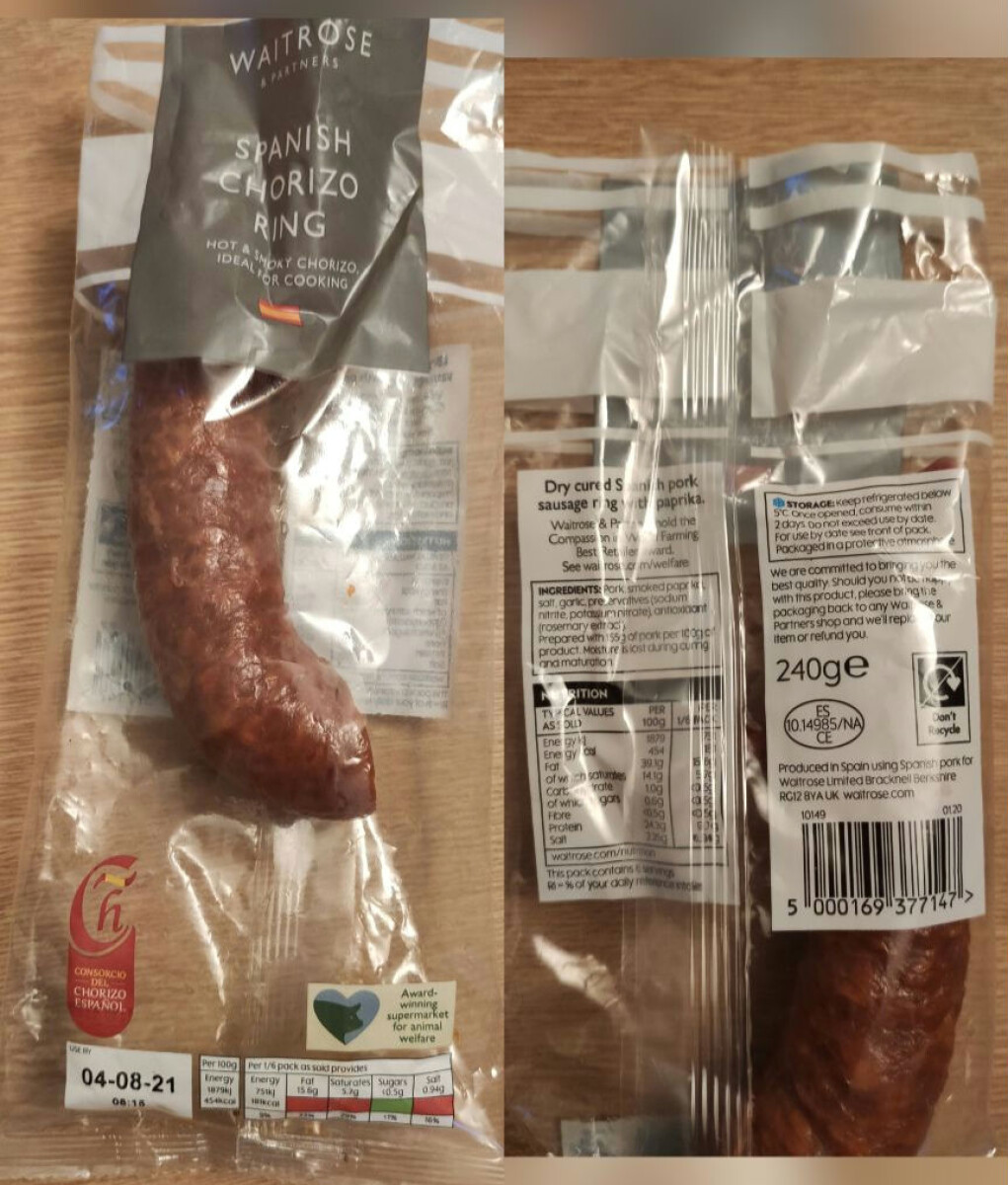 January 9, 2022 - Some chorizo requires cooking and if it is eaten raw you may get food poisoning. Trichinosis is a parasitic infection spread by eating raw or undercooked foods that has been associated with chorizo. Stomach cramps and nausea are some of the signs and symptoms of this condition.
Product: Chorizo
Last 30 days