Thank you for your report!
IMPORTANT - YOUR REPORT IS QUEUED - IT MAY TAKE UP TO 12 HOURS FOR YOUR REPORT TO SHOW ON OUR HOME PAGE (IF NOT OPTED AS PRIVATE)
Visit our learn pages for more helpful information or, email us: support@iwaspoisoned.com
Goodbye! and best wishes in your recovery
Hamburgers, fries, and milkshakes can cause food poisoning. Ground beef can be especially susceptible to contamination by E. coli that can easily be passed on to diners if eaten undercooked. The most commonly reported symptoms of Burger 21 food poisoning are diarrhea and nausea.
Last updated: October 17, 2019
Burger 21
Recent Interesting Reports
Yesterday 15/11/2023 we bought a grilled chicken and potato salad with mayo at lunchtime and started feeling dizzy after midnight with severe stomach ache, my wife is now at Casey Hospital in Berwick doing blood tests and ultrasounds to check what exactly is happening with her, I...

See More

started having stomach ache and diarrhea | Symptoms: Nausea, Diarrhea, Dizziness

See Less
---
---
Quality Food World Pty Ltd is recalling of Greek Tzatziki due to non compliant labelling as the product states dairy free on the lid, however milk is included in the ingredients list and product. This product has been available for sale at independent retailers including IGA in...

See More

New South Wales, Queensland, Tasmania, South Australia, Western Australia. It has been available for sale at Coles Local and independent retailers including IGA in Victoria.

The recalled product is:
- Fifya Greek Tzatziki, 200 g, Best Before 30-Apr-2024 and 30-May-2024

Consumers who have a milk allergy or intolerance should not consume this product and should return the product to the place of purchase for a full refund.

In case you experienced harm from allergens or undeclared ingredients, it is important to report it. It can help to detect & resolve issues and prevent others from being harmed, and it enables better surveillance. If symptoms persist, seek medical care.

Source: foodstandards.gov.au

See Less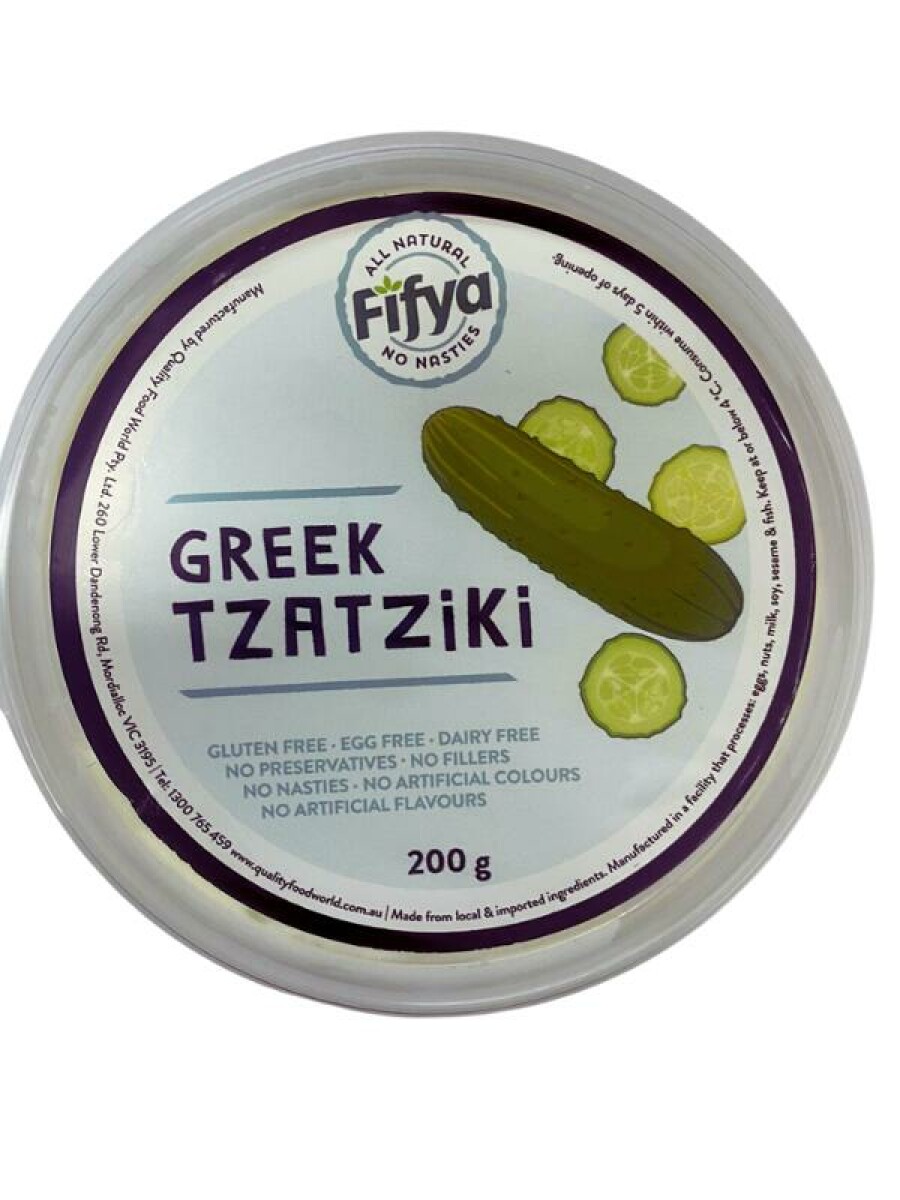 ---
---
Suspected food poisoning. Symptoms: Diarrhea, Stomach Pain, Cramps, other: Egg Taste
Suspected source: Mcdonalds meat
Onset: 4 to 12 hours
Duration: Several days
Sick: Me
Additional information: This is the second time from same branch -Bathgate. Had it in March 2023 as well. This time was only...

See More

a latte and a double sausage McMuffin no egg or sauce as I don't like them. I also had nothing else to eat after it till around 4pm that day except coffees. I already started having egg burps and not feeling great before around 1pm-2pm and that night I had painful cramps then diarrhoea which lasted few days. | Symptoms: Diarrhea, Stomach Pain, Cramps, Burping

See Less
---
---
Myco Innovations Inc. is recalling Planet Mushrooms brand Mushroom Soup Mixes due to undeclared sulphites. These products were distributed in Alberta and British Columbia.

The recalled products are:
- Planet Mushrooms Black Truffle Mushroom Soup, 80 g, All codes where sulphites are not declared on the label....

See More

UPC: 6 10840 99555 0
- Planet Mushrooms Lion's Mane Mushroom Chowder, 88 g, All codes where sulphites are not declared on the label. UPC: 6 10840 99556 7
- Planet Mushrooms Wild Morel Mushroom Soup, 80 g, All codes where sulphites are not declared on the label. UPC 0 610840 995536

Do not use, sell, serve or distribute the affected products.

In case you experience harm from these products, it is important to report it. It can help to detect & resolve issues and prevent others from being harmed, and it enables better surveillance. If symptoms persist, seek medical care.

Source: recalls-rappels.canada.ca

See Less
---
---
We ate dinner there with four good friends from Viet Nam on Nov 30. I had the crispy chicken, very tasty, paid $87.70 in all. Then I awoke early the next morning with nausea and a sore abdomen, diaharrhea, disorientation, and a 100.2 degree fever. Now after...

See More

3 days I can eat, eliminate, and feel ok. I would have seen my doctor by Saturday, but decided to wait it out. I called the restaurant, got the usual excuses. | Symptoms: Nausea, Diarrhea, Fever, Stomach Pain, Soreness

See Less
---
---
Pacific Trellis Fruit, LLC dba Dulcinea is initiating a voluntary recall of 4,872 cases of Malichita brand whole cantaloupe. The voluntary recall is due to the FDAs ongoing investigation of an outbreak involving Malichita brand cantaloupe. The cantaloupes have the potential to be contaminated with Salmonella. The...

See More

products were distributed between October 18th - 26th in California, Illinois, Oklahoma, Texas, and Wisconsin, and sold in various retail supermarkets. To date, Pacific Trellis Fruit has not received any reports of illness.

Salmonella is an organism which can cause serious and sometimes fatal infections in young children, frail or elderly people, and others with weakened immune systems. Healthy people may experience fever, nausea, vomiting, diarrhea (which may be bloody), and abdominal pain. In rare cases the organism can get into the bloodstream and produce more severe illnesses such as arterial infections (i.e., infected aneurysms), endocarditis and arthritis.

The whole cantaloupe is packed in corrugated cartons, the price look-up sticker is labeled "Malichita".

Brand Item: Malichita, Description: Whole Cantaloupe, PLU: 4050, Lot Code: 21651
Brand Item: Malichita, Description: Whole Cantaloupe, PLU: 4050, Lot Code: 21699
Brand Item: Malichita, Description: Whole Cantaloupe, PLU: 4050, Lot Code: 21775
Brand Item: Malichita, Description: Whole Cantaloupe, PLU: 4050, Lot Code: 21787
Brand Item: Malichita, Description: Whole Cantaloupe, PLU: 4050, Lot Code: 21870

This is an ongoing outbreak, and several illnesses have been reported to the Centers for Disease Control and Prevention in the United States and Canada.

Customers who have purchased these products are urged not to consume the products

In case you are experiencing Salmonella symptoms such as diarrhea, abdominal cramps, and fever, it is important to report it. It can help to detect & resolve outbreaks early and prevent others from being harmed, and it enables better surveillance. If symptoms persist, seek medical care.

Company name: Pacific Trellis Fruit, LLC dba Dulcinea
Brand name: Malichita
Product recalled: Whole Cantaloupe
Reason of the recall: Potential Salmonella contamination
FDA Recall date: November 24, 2023

Source: fda.gov

See Less
---
---
had beef offal noodles in soup, ice coffee milk tea and 3 pieces of deep fried chicken. Their beef offal taste strange, I didn't eat much.. but still got diarrhea since then.. 4 times diarrhea since 2:27 pm. | Symptoms: Diarrhea

See Less
---
---
Ate mini banana muffins in a pack in October 2023, after 2-3 hours had a car/sea sick like feeling and within 4 hours became Violently ill, Vomiting with severe Nausea, Diarrhea, Gas, cramps, chills, lasted 3-4 days. | Symptoms: Nausea, Diarrhea, Vomiting, Cramps, Chills, Gas

See Less
---
---
I bought some chicken from kfc Winchester and after an hour and a half I became nauseous which followed by a severe episode of vomiting and diarrhoea all weekend into Monday night | Symptoms: Nausea, Diarrhea, Vomiting

See Less
---
---
Almond crossiant that should not have dark chocolate in it. I bought an almond croissant which I buy often from there and it had dark chocolate (which I had an allergy to as a kid, also it was in chunks) instantly tongue numbness, mouth tingling and face...

See More

numbness, instant chills, shakes, diarrhea, stomach cramping, right side of face numbness and bottom lip swelling. Acid in my stomach made me taste a metallic taste I instantly took a Benadryl, not thinking anything severe. I visited medical care and was told I now have gerd, chocolate allergy, prescribe epi pens, daily Pepcid and Zyrtec daily until see the allergist. I was seen at two medical clinics and was not prescribed any steroid or anything else. I suffered for months after this, my 3 rd visit to the medical center was disappointed that I was not given any steroids, because I still was having issues since then. Later on I had a Reece's candy bar and I got an itchy mouth and weird feeling in top of my mouth. So now it be a chocolate allergy period!! | Symptoms: Vomiting, Diarrhea, Numbness, Chills, Swelling, Allergic Reaction

See Less
---
---
Last 30 days