Thank you for your report!
IMPORTANT - YOUR REPORT IS QUEUED - IT MAY TAKE UP TO 12 HOURS FOR YOUR REPORT TO SHOW ON OUR HOME PAGE (IF NOT OPTED AS PRIVATE)
Visit our learn pages for more helpful information or, email us: support@iwaspoisoned.com
Goodbye! and best wishes in your recovery
It's possible to get food poisoning from cafeteria-style restaurants. Eating at this type of restaurant could easily lead to food poisoning if food temperatures are not tightly controlled. The most commonly reported symptoms of Luby's food poisoning are vomiting and diarrhea.
Last updated: August 25, 2023
Luby's
Take our food poisoning Quiz!

Recent Interesting Reports
I regret giving a good review for quality, I am constantly returning food to costco which leads me to the conclusion I need to stop buying their food. About a month ago I purchased the wild Pacific Cod which I normally do every couple of months. I...

See More

share it with my pups and while separating it to make sure there were no bones, I noticed there was what looked like a strand of fish on the counter. It was coiled up and it wasn't until I touched that I realized it was a worm. See the full kitchen counter shot with the worm to the left. I still have the specimen wrapped up in a plastic bag because I got to the point where I was tired of retuning food and needed to start complaining, enough already. Of course I discarded the entire piece and the other frozen piece left in the freezer BUT not before I had taken a bite out of it to make sure it was cool enough for my girls so praying to God I did not ingest any additional parasites that may have gone unnoticed :( This is one of many food complaints I need to share from Costco. The quality is just not there anymore. Even worse they are starting to put things like maltodextrin in their everything bagels (an industrial waste product from corn that causes a spike in blood sugar) as well as selling products with MSG. Read your labels and educate yourself on the chemicals we are eating everyday that are causing all kinds of health issues, now and down the road. Make it or buy it fresh is all I can say.

See Less
---
---
Bertie's Bakery is recalling Brioche Buns Pre-sliced because they contain egg which is not mentioned on the label. This means the product is a possible health risk for anyone with an allergy or intolerance to egg. This product was recalled in Northern Ireland.

-Product details
Bertie's Bakery...

See More

6 Brioche Buns Pre-sliced, Pack size: (6 pack), Best before: All dates up to and including 17/09/24

If you have bought the above product and have an allergy or intolerance to egg, do not eat it. Instead, return it to the store from where it was bought for a full refund.

In case you experience harm from allergens or undeclared ingredients, it is important to report it. It can help to detect & resolve issues and prevent others from being harmed, and it enables better surveillance. If symptoms persist, seek medical care.

Company name: Bertie's Bakery
Product recalled: Bertie's Bakery 6 Brioche Buns Pre-sliced
FSA Recall date: 09/07/2023

Source: food.gov.uk

See Less
---
---
Yesterday It might be KFC in Westfield Chatswood I did not eat anything for breakfast and ate KFC for lunch. Later, in the evening, i started vomitting and having nausea which caused me to vomit | Symptoms: Nausea

See Less
---
---
Suspected food poisoning. Symptoms: Diarrhea, Stomach Pain, Cramps
Suspected source: Arugula
Onset: Less than 4 hours
Duration: 4 to 12 hours | Symptoms: Diarrhea, Stomach Pain, Cramps

See Less
---
---
So my kids have been eating this cereal for years all of them have had gi illnesses just found out that there is TRISODIUM PHOSPHATE IN THE CEREAL THIS IS A CLEANING PRODUCT THIS IS PROVEN HARMFUL IF SWALLOWED ID LIKE TO SUE THIS COMPANY AND THE...

See More

POISON THEYVE BEEN PROVIDING MY KIDS FOR YEARS IM OUTRAGED
They sell millions of boxes of this cereal lucky charms and its literally got a cleaning product in it | Symptoms: Nausea, Diarrhea, Vomiting

See Less
---
---
Suspected food poisoning. Symptoms: Vomiting, Stomach Pain, Cramps
Suspected source: I know what caused it the only thing I ate on this day, Thai food
Onset: 4 to 12 hours
Duration: 12 to 24 hoursAdditional information: I went about 12:30 had PAD THAI
THE DIFFERENCE IS IN...

See More

OUR NOODLES. RICE VERMICELLI SAUTÉED WITH FARM FRESH EGG, TAMARIND SAUCE, BEAN SPROUTS, AND CRUSHED PEANUTS. A MIXTURE OF ORGANIC BROWN RICE AND RED BERRY RICE, STIR-FRIED WITH GREEN ONION AND FARM FRESH EGGS, SHRIMP. Glazed Chicken Bites, THAI TEA. | Symptoms: Vomiting, Stomach Pain, Cramps

See Less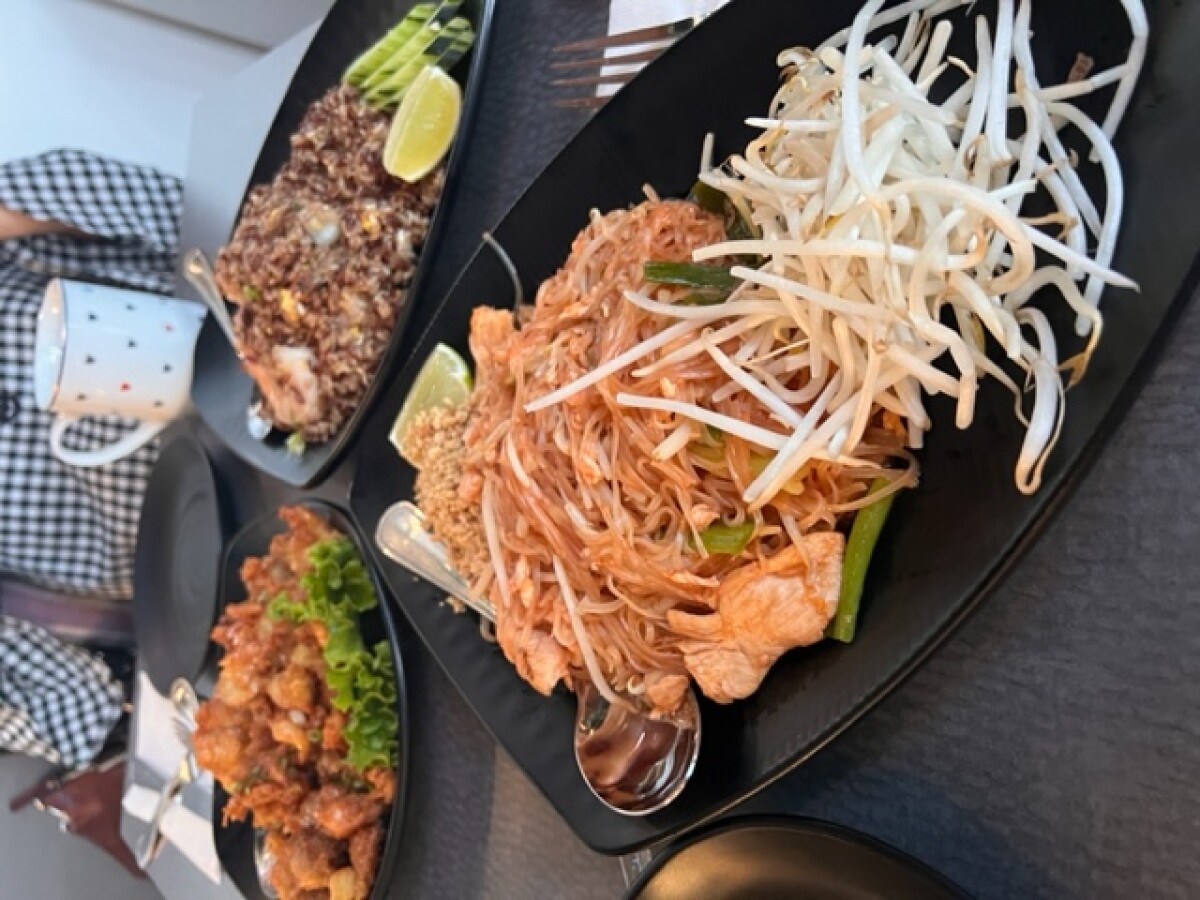 ---
---
Suspected food poisoning. Symptoms: Diarrhea, Nausea, Vomiting, Fever, Stomach Pain, Chills, Headache
Suspected source: Cheese pizza
Onset: 4 to 12 hours
Duration: 4 to 12 hours
Sick: Me
Additional information: I still have a entire uneaten cheese pizza from the restaurant, it may have been the breadsticks...

See More

or the first cheese pizza | Symptoms: Diarrhea, Nausea, Vomiting, Fever, Stomach Pain, Chills, Headache

See Less
---
---
Suspected food poisoning. Symptoms: Diarrhea, Nausea, Vomiting, Stomach Pain
Suspected source: Trader joes butter chicken and basmati rice
Onset: 12 to 24 hours
Duration: 12 to 24 hours
Sick: Me
Additional information: Today their butter chicken and basmati rice and Trader joes samosas | Symptoms: Diarrhea, Nausea, Vomiting, Stomach Pain

See Less
---
---
About 6 hours after the meal (chicken thighs, mash, garlic bread) I started to have diarrhoea. Nando's was the only meal I had to that moment. | Symptoms: Diarrhea

See Less
---
---
Suspected food poisoning. Symptoms: Diarrhea, Stomach Pain, Cramps, Headache
Suspected source: Members Mark almond butter
Onset: Less than 4 hours
Duration: 12 to 24 hours
Sick: Me
Additional information: I was the only one who ate any - was new jar | Symptoms: Diarrhea, Stomach Pain, Cramps, Headache

See Less
---
---
Last 30 days