Thank you for your report!
IMPORTANT - YOUR REPORT IS QUEUED - IT MAY TAKE UP TO 12 HOURS FOR YOUR REPORT TO SHOW ON OUR HOME PAGE (IF NOT OPTED AS PRIVATE)
If your report is poison related call 1-800-222-1222 for a free consultation with a live medical poisoning expert

Visit our learn pages for more helpful information or, email us: support@iwaspoisoned.com
Goodbye! and best wishes in your recovery
You can get food poisoning from sandwiches and wraps. The most commonly reported symptoms of Earl of Sandwich food poisoning are vomiting and diarrhea. Customers have cited a tuna melt, chicken caesar wrap, Buffalo chicken wrap, Caprese sandwich, and Italian sandwich as the cause of illness.
Earl of Sandwich
Updated: September 13, 2019 12:43 PM
Recent Interesting Reports
McDonald's, South Harlem Avenue, Tinley Park, IL, USA
March 23, 2021 2:28 PM
"Quater Pounder with cheese Meal
Deluxe Crispy Chicken Sandwich Meal
Coca Cola

See Less

"
Helpful
1 person found this review helpful
Symptoms:
Diarrhea
Nausea
Vomiting
Panda Express, North Dobson Road, Mesa, AZ, USA
April 5, 2021 10:16 AM
"It was some fast food from there  I just felt nauseous right after eating that I know of just me and less then a few hours then I threw up 
Yesterday 

See Less

"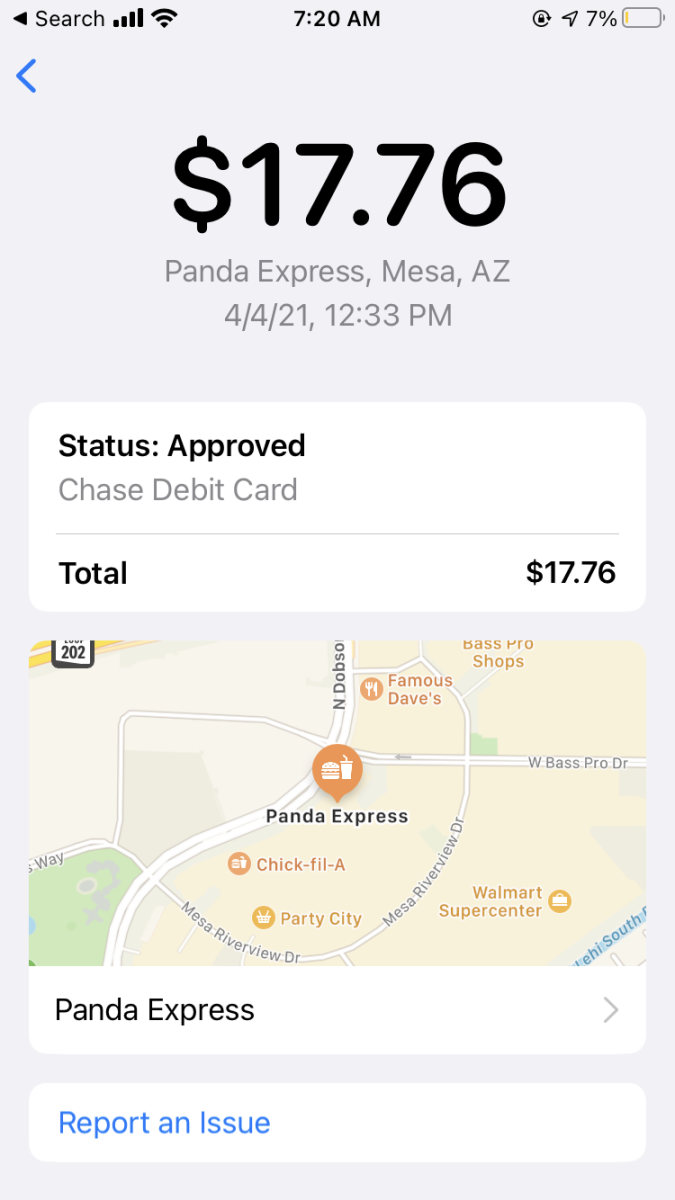 March 28, 2021 12:57 PM
"The FSA announced the recall of Smith's Snaps Spicy Tomato Flavour 8 x 13g multipack bags by PepsiCo because some batches may be under-cooked and the crisp noticeably harder than usual.

FSA advises consumers not to eat the recalled products. Instead, return it to the store from where it was boug...

See More

ht for a full refund.

- Smith's Snaps Spicy Tomato Flavour. 8 x 13g multipack bag. Best before 29 May 2021.

The product may present a choking hazard and is unsafe to eat.

Check the full recall details on the FSA website food.gov.uk

See Less

"
Symptoms:
Nausea
Vomiting
Other
Diarrhea
Oceanside Pier, The Strand North, Oceanside, CA, USA
April 12, 2021 12:30 AM
"Funnel cake We got funnel cake from the food stand there. All four of us who ate it became ill with nausea, vomiting, and other stomach upset within an hour after eating it. It was the only thing all four of us ate that day that was the same. 
Today

See Less

"
Symptoms:
Diarrhea
Nausea
Vomiting
Stomach Pain
Walmart Supercenter, 34th Street North, Dilworth, MN, USA
April 1, 2021 8:54 AM
"Tai Pei frozen pork potstickers I got sick the morning after I microwaved the potstickers. I followed the directions, 5 at a time for 5-6 minutes and drained them, then added the sauce that came with it. It didn't taste appetizing to me, so I only ate 2 or 3. That was around 11:40pm on March 31st. T...

See More

his morning at 7 am I woke up with a pretty intense stomach ache. I kept laying there for a while, but my stomach got so upset I got up to go to the bathroom. As soon as I sat up I the up in my mouth and it was the burning acidic kind of vomit. I went to the bathroom to finish puking, then I sat on the toilet and had diarrhea. I left the bathroom a little while ago to report this, but my stomach still feels upset and I'll probably have to do it again. The bag says they're precooked and I followed the directions, so there's no reason I should be getting sick right now.
April 1, 2021 around 7am

See Less

"
Symptoms:
Nausea
Diarrhea
Other
Diarrhea
Cramps
Gas
Wingstop, North Rose Avenue, Oxnard, CA, USA
March 31, 2021 9:31 AM
"I ate at about 6:30 pm and I woke up at around 4:30 am because it hurt to sleep on my stomach I feel nauseous and gassy as well as cramps and diarrhea

See Less

"
Symptoms:
Diarrhea
Fever
Vomiting
Cramps
Domino's Pizza Montpellier - Port-Marianne, 165 Avenue Théroigne de Méricourt, 34000 Montpellier, France
April 2, 2021 6:42 PM
"Pizza 4 cheeses, a few hours. I used to order at home but this time I felt that the pizza lacked freshness. I have dinner around 20h I felt strongly the first symptoms at 5am for 2 days I am flat vomiting acute diarrhea stomach cramp and fever...

See More

See Less

"
April 12, 2021 7:55 PM
"The CFIA announced the recall of Hayter's Farm brand Onion & Parsley Turkey Burgers products by Hayter's Turkey Products Inc because it contains wheat which is not declared on the label. There have been no reported illnesses associated with the consumption of these products.

CFIA advises do not...

See More

consume the recalled product If you have an allergy to wheat, or have celiac disease or other gluten-related disorders. It may cause a serious or life-threatening reaction. Check to see if you have the recalled product in your home. Recalled products should be thrown out or returned to the store where they were purchased.

- Hayter's Farm Onion & Parsley Turkey Burgers (450 g). UPC: 6 78836 32115 8. Codes: Best Before 2021 AL 19

Check the full recall details on the CFIA website inspection.canada.ca

Source: CFIA

See Less

"
Helpful
1 person found this review helpful
Symptoms:
Diarrhea
Nausea
Olive Garden Italian Restaurant, South Frontage Road, Meridian, MS, USA
March 29, 2021 5:12 PM
"I'm writing this for my farther. He only had soup well I didn't get sick but my dad starting feeling bad this morning and had been running back and forth to the bathroom. We ate last night around 11pm. and his symptoms started around 10am.
this morning. we had it last night and he had the soup.

See Less

"
Symptoms:
Nausea
Diarrhea
Vomiting
Vomiting
Other
Bloating
Stomach Pain
Gas
Weakness
China Buffet, Henderson Crossing Plaza, Hendersonville, NC 28792, USA
April 11, 2021 7:45 PM
"My husband always gets food from this place. An normally im very werry of Chinese take out. But I ordered beef and broccoli. Something wasn't right. I was starving an started scarfing the food down we were out shopping all day so when we got home we ate an put on HBO. Me an my husband tend to share...

See More

foods all the time. So I started eating the beef an it had a funny taste an smell. Silly me I assumed I just hadn't had it in a while an was being overly picky. I crave candy allot due to quitting smoking cigarettes an we went up to our gas station to grab candy. By then after eating only a few bites out of it as hungry as I was something made me stop when I ripped a piece for the cats texture was all wrong. I've worked in kitchens for 9 pluss years an knew instantly I was f**ked. Didn't give it to the pets. Instead put it back in container. Ran to get candy totally of 35 to half her had passed. We reached the pump an all the sudden this narrly egg rotten smell erupted from a small burp. I instantly knew i had nothing with egg in it at all that day. I looked at my husband said babe I'm not feeling so well let's get the candy an get our kid tucked in with a movie soon as we get home. I ended up swallowing allot before bed a tendency my body goes into before excessive throwing up or I get very sick. So I was swallowing allot out of no where an started feeling very ill I forced myself to sleep like I do so when I woke up I'd feel better. I passed out. I woke up out of a dead sleep vomited all over my bed I instantly got clammy. I was so classy and hot and cold flush that I felt as if I had hopped out of a pool I was drenched in nasty clamy sweat . I ate allot threw that day out while we were shopping. Typical lunch snacks ect. But the only thing that came out was Chinese. I was projectial vomiting. I started to wonder is this a stomach bug. Is this food poisoning I just had the food and not long after I was sick as he'll. I kept throwing up all night I to the next day. At this point I was telling my husband I couldn't keep up at this rate. I'm a woman who can push her self even after throwing up blood for three days and say ill wait till its gets bad enough. Basically once I'm septic and in shock or on my death bed I just don't go. I can push myself to try and ween things out. Not this though. I begged for this throwing up to stop. I was throwing up after there was nothing but yellow bile left. And after the yellow bile was gone it was brownish green. My throw up went from chucks to a liquid. I was in to much stomach pain. To get up I was puking all over myself. Finally my husband got me into the tub as I threw up in the tub. He went to look at the food and noticed so.thing was off about the way the beef looked he said it looked like maybe they made to much and just re heated and re heatd and re heated it. The or it had been left out for quite sometime or he figureded sense he had egg and I had beef the cook touched the eggs then the beef and instant cross contamination. At this point my mother was in town I was looking forward for two weeks for her to come up from FL but I was to sick and to week to see her the bloating and the sharp pains in my stomach were killing me. I rested as much as I could and forced myself to make an appearance. Even though I could hardly stand I had to sit or hold on to her vehicle to keep up right. My mom instantly noticed I was very pale and sickly. She brought sprite and banned and crackers to help me feel better. But the next two days following my body was to week to get up to use the restroom I could t stand upright to walk. I was crouched holding my stomach for days. I recommend not ordering the beef and broccoli you just never know with this kinda stuff. My husband says I should report this and press charges for it debilitating me for so many days. An the loss of work and money. But I'm just trying to figure out if there's a food place I can have the food tested. The hospital take urine samples when food poisoning occurs and a stool sample and a blood test. To find out the bacteria it is. But in this instance it was e. Coli. I'm just wonder if I should report this to the food consumers and have someone inspect there food joint and make sure things are being done properly.

See Less

"