Thank you for your report!
IMPORTANT - YOUR REPORT IS QUEUED - IT MAY TAKE UP TO 12 HOURS FOR YOUR REPORT TO SHOW ON OUR HOME PAGE (IF NOT OPTED AS PRIVATE)
Visit our learn pages for more helpful information or, email us: support@iwaspoisoned.com
Goodbye! and best wishes in your recovery
You can get food poisoning from Ryan's buffet restaurants. Due to the large amounts of food and self-serve steam table setup, buffets can be hotbeds of germs and bacteria. The most commonly reported symptoms of food poisoning are gastrointestinal problems like diarrhea, vomiting and nausea.
Last updated: July 26, 2023
Ryan's
Take our food poisoning Quiz!

Recent Interesting Reports
Suspected food poisoning. Symptoms: Diarrhea, Nausea, Fever, Stomach Pain, Cramps, Chills, other: Aches
Suspected source: I'm sure it was pork ribs from Walmart
Onset: 12 to 24 hours
Duration: 12 to 24 hours
Additional information: I'm so sick I got $11 pork ribs from flat floor cooler...

See More

end cap at Merritt Island Walmart Friday, followed strict preparation instructions and now I have food poisoning. | Symptoms: Diarrhea, Nausea, Fever, Stomach Pain, Cramps, Chills

See Less
---
---
I had a chicken bowl, with lettuce, pico de gallo, sour cream, cheese, black beans and white rice. After eating it I fell asleep after a bit and woke up 2 hours later in a lot of pain and wildly nauseous. I threw up everything and couldn't...

See More

keep anything down for 3 days. I can still barley eat and my stomach still hurts. The doctor told me it was food poisoning, and that it isn't the first time a college kid came in with this issue. | Symptoms: Nausea, Diarrhea, Vomiting, Stomach Pain

See Less
---
---
Suspected food poisoning. Symptoms: Diarrhea, Nausea, Stomach Pain, Cramps
Suspected source: Not sure - pasta, ice cream, pizza?
Onset: Not sure
Duration: 12 to 24 hours
Sick: 2 people | Symptoms: Diarrhea, Nausea, Stomach Pain, Cramps

See Less
---
---
David's Cookies is recalling 960 units of "Marketside Chocolate Chip Explosion Cake" lot # BS23212 that has been sold in Walmart retail stores across the country. This recall is due to that the 960 units of "Marketside Ultimate Peanut Butter Chocolate Cake" were mislabeled with a label...

See More

as "Marketside Chocolate Chip Explosion Cake" a name that does not depict peanut as a key ingredient and does not declare the peanut allergen warning on the label.

The product is in a 7-ounce, clear plastic package marked with lot # BS23212 on the top of the package.

If there are any consumers with concerns about illness or injury associated with this product, please contact a physician immediately.

Subsequent investigation indicates the problem was caused at the labeling & packaging stage. In coordination with Walmart, they have blocked all Marketside Ultimate Peanut Butter Chocolate Cake and Marketside Chocolate Chip Explosion Cake from their distribution centers and store registers, so no consumer is able to purchase either of these products until further investigation and resolutions have been completed by David's Cookies and Walmart.

Consumers who have purchased the 7.9 oz Marketside Chocolate Chip Explosion Cake, lot # BS23212, are urged to return them to the location of purchase for a full refund. The Walmart distribution center distributing the mislabeled product has been identified and David's Cookies and Walmart will continue to work to correct the situation and prevent further shipments to stores.

In case you experience harm from allergens or undeclared ingredients, it is important to report it. It can help to detect & resolve issues and prevent others from being harmed, and it enables better surveillance. If symptoms persist, seek medical care.

Company name: David's Cookies
Brand name: Marketside
Product recalled: Chocolate Cake
Reason of the recall: Undeclared peanuts
FDA Recall date: September 19, 2023

Source: fda.gov

See Less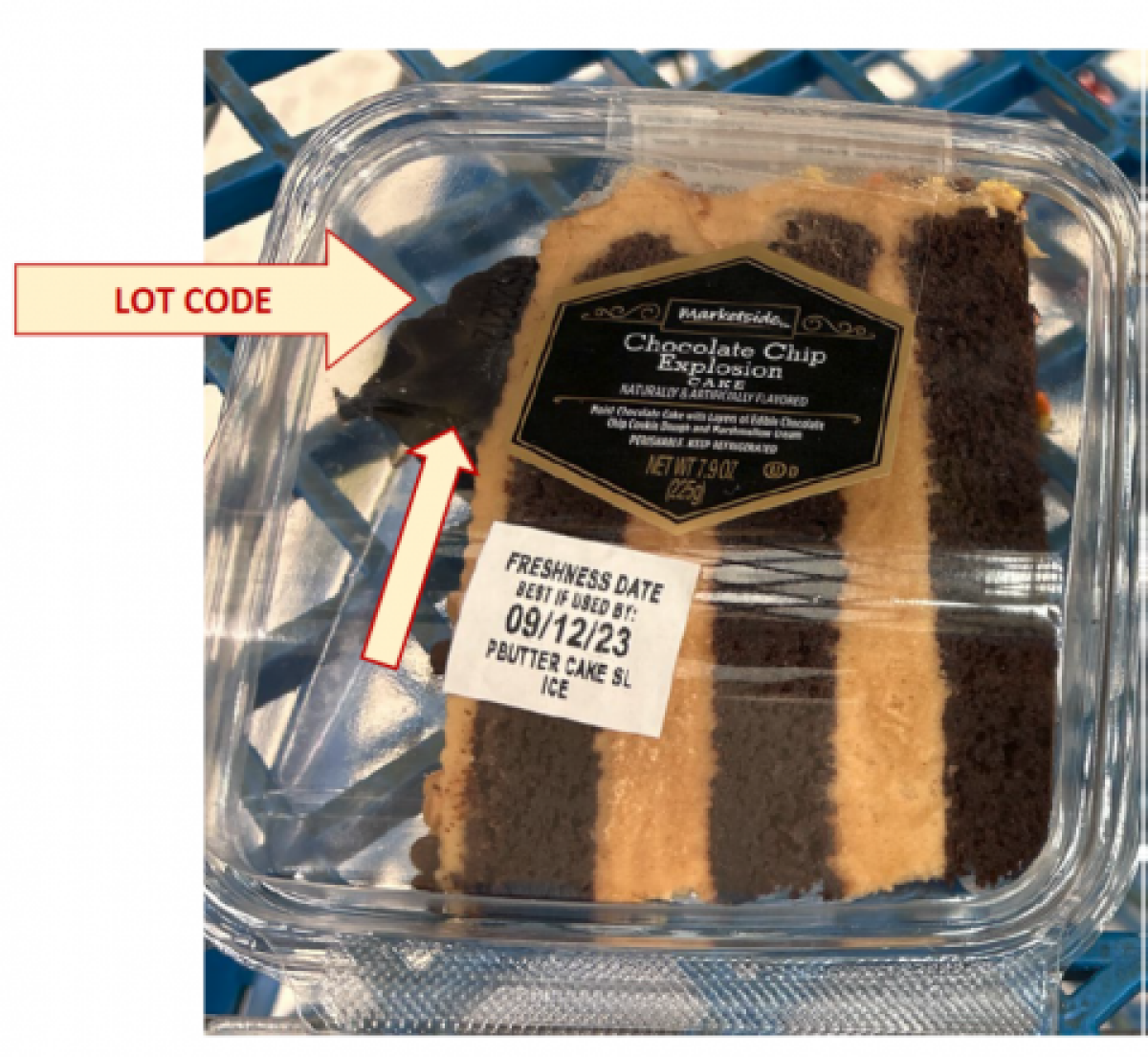 ---
---
Had a big Mac meal yesterday 09/19/2023 and at 4:30AM 09/20/2023 threw it all back up. I felt and still am sick, my stomach is unsettled, I was extremely hot, had a fever. | Symptoms: Vomiting, Fever

See Less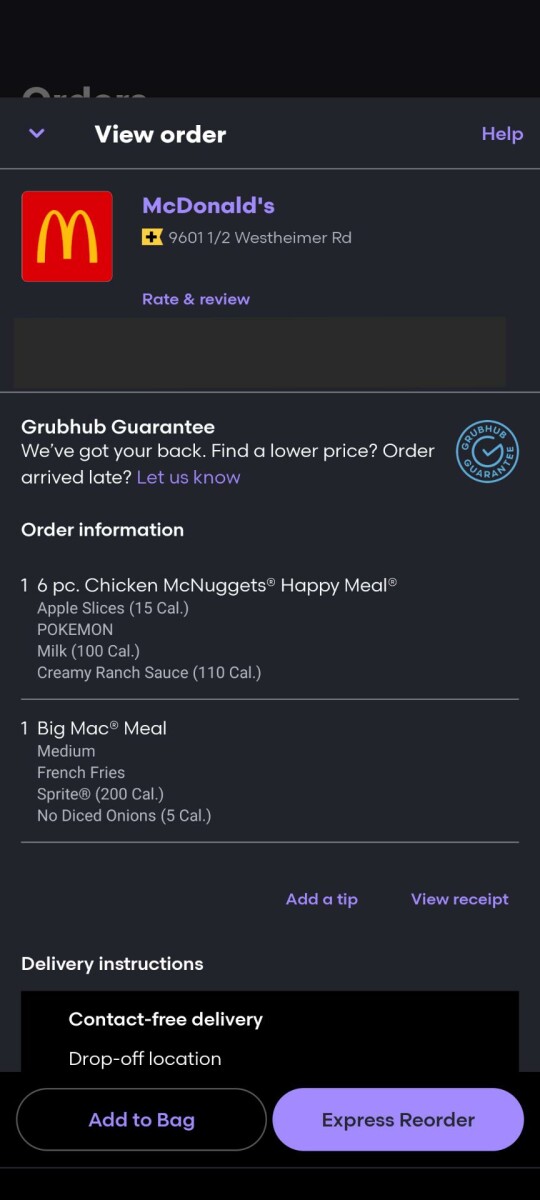 ---
---
The FDA is currently investigating an outbreak of Salmonella Newport. As of August 30, 2023, a total of 8 people infected with Salmonella Newport have been reported. No specific product has been linked to this investigation as of today. FDA has initiated traceback. This investigation is ongoing....

See More



Salmonella is an organism that can cause serious and sometimes fatal infections in young children, frail or elderly people, and others with weakened immune systems. Healthy persons infected with Salmonella often experience fever, diarrhea (which may be bloody), nausea, vomiting and abdominal pain. In rare circumstances, infection with Salmonella can result in the organism getting into the bloodstream and producing more severe illnesses such as arterial infections (i.e., infected aneurysms), endocarditis, and arthritis.

In case you are experiencing Salmonella symptoms, it is important to report it. It can help to detect & resolve outbreaks early and prevent others from being harmed, and it enables better surveillance. If symptoms persist, seek medical care.

Source: fda.gov

See Less
---
---
FDA announced the recall of Power Snacks Honey Roasted Sunflower Kernels by Mount Franklin Foods LLC DBA Azar Nut Co. due to the possible presence of undeclared soy and/or wheat allergen due to mislabeling. This product was distributed Nationwide in the US.

The recalled product is:
-...

See More

Power Snacks Honey Roasted Sunflower Kernels, Net Wt 1 oz; UPC 076500722025. Best Used By: 3/21/2024, 3/23/2024, 3/24/2024, 3/26/2024, 3/27/2024, 4/4/2024, 4/5/2024, 4/6/2024, 4/7/2024, 4/11/2024, 4/12/2024, 4/13/2024, 6/12/2024. Product Quantity: 88,084 total

This recall was initiated on 8/16/2023 and its status is ongoing. Do not consume, sell, or distribute the recalled product.

In case you experienced harm from allergens or undeclared ingredients, it is important to report it. It can help to detect & resolve issues and prevent others from being harmed, and it enables better surveillance. If symptoms persist, seek medical care.

Source: accessdata.fda.gov

See Less
---
---
Suspected food poisoning. Symptoms: Diarrhea, Nausea, Fever, Stomach Pain, Cramps, Chills
Suspected source: The pepperoni pizza
Onset: 4 to 12 hours
Duration: Several days
Sick: 2 people
Additional information: I couldn't move because of the pain, an anti sickness tablet didn't take away the nausea and pain...

See More

relief did nothing. I was dehydrated and feeling weak and dizzy. Both me and my sister were ill. The staff were rude and the pizza was bland and smelt off. | Symptoms: Diarrhea, Nausea, Fever, Stomach Pain, Cramps, Chills

See Less
---
---
August 31, 2023, We had 4 in our traveling group including me. We all ate at the same places together. On 8/31/2023 around 4:30 we ate at the Sundeck and had the beef nachos. About an hour later I begin having stomach cramps and diarrhea. By bedtime...

See More

I felt nauseated, had bone pain, diarrhea constantly and I was freezing. I had sweats while I sleeping, my clothes were damp. Friday morning when I woke up, I was freezing. I stayed in bed all day Friday 9/1/2023. I could not eat, only drank a glass of orange juice for breakfast. Drink water all throughout the day to prevent dehydration. I was so weak I could barely walk. Checked out Saturday morning around 6 am. Still sick and weak with a fever. Slept on the flights home and on the drive home. Still not able to eat or drink because of nausea and diarrhea. I took Imodium that Saturday morning so I could fly home without bathroom brakes every 20-30 minutes. Made it home Saturday night and I'm still sick. Nausea diarrhea chills fever stomach cramps bone aches and no appetite. Sunday morning still sick. All the symptoms still here!!!! Monday (9/4/3023) morning still not able to consume a meal, just bites. Fever is gone but now I have a pea size fever blister on my bottom lip. I'm scheduled to return to work tomorrow however I'm still weak and not eating. Checked my weight this morning because I knew I had lost weight. I went to Jamaica weighing 176. This morning I weighed 169.4. I am really upset and disappointed about this trip. I will return to Jamaica but maybe not at the Moon Palace. Word of advice. If you go😳, DO NOT EAT THE BEEF NACHOS!!!! 🤮. They taste good but you will regret it almost instantly. | Symptoms: Nausea, Diarrhea, Fever, Cramps, Dehydration, Chills

See Less
---
---
6th September 2023 Prawns/pasta Vomiting started within 3 hours | Symptoms: Vomiting

See Less
---
---
Last 30 days