Thank you for your report!
IMPORTANT - YOUR REPORT IS QUEUED - IT MAY TAKE UP TO 12 HOURS FOR YOUR REPORT TO SHOW ON OUR HOME PAGE (IF NOT OPTED AS PRIVATE)
Visit our learn pages for more helpful information or, email us: support@iwaspoisoned.com
Goodbye! and best wishes in your recovery
Burgers can cause food poisoning. Diarrhea and nausea are the most commonly reported symptoms of Elevation Burger food poisoning. Undercooked hamburger and ground beef is usually associated with E. coli and the symptoms can include bloody diarrhea, nausea, vomiting, and stomach cramps.
Last updated: June 11, 2013
Elevation Burger
Symptoms: Diarrhea, Fever, Nausea, Vomiting
---
---
Symptoms: Nausea, Vomiting
---
---
Symptoms: Diarrhea, Fever, Nausea, Vomiting
---
---
Recent Interesting Reports
Tesco is recalling Tesco Plant Chef Sweet Potato & Chickpea Tikka Masala because it may contain milk which is not mentioned on the label. This means the product is a possible health risk for anyone with an allergy or intolerance to milk or milk constituents. This product...

See More

was recalled in the United Kingdom.

-Product details
Tesco Plant Chef Sweet Potato & Chickpea Tikka Masala, Pack size: 400g, Batch code: L23215S, Best before: 31 August 2024

If you have bought the above product and have an allergy or intolerance to milk or milk constituents do not eat it. Instead, return it to the store from where it was bought for a full refund, no receipt is required.

In case you experience harm from allergens or undeclared ingredients, it is important to report it. It can help to detect & resolve issues and prevent others from being harmed, and it enables better surveillance. If symptoms persist, seek medical care.

Company name: Tesco
Product recalled: Tesco Plant Chef Sweet Potato & Chickpea Tikka Masala
FSA Recall date: 11/09/2023

Source: food.gov.uk

See Less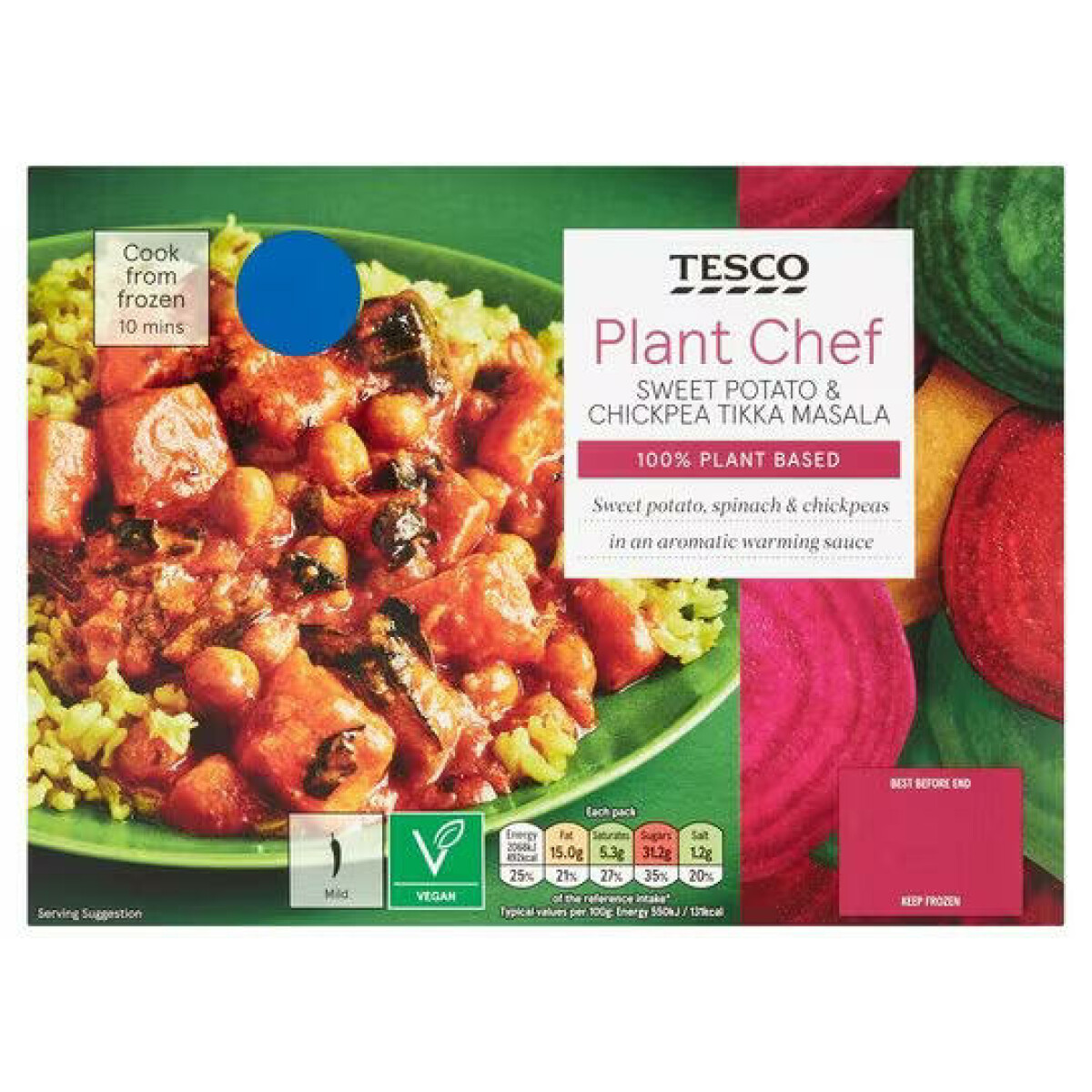 ---
---
I ordered taco cabana yesterday and had chicken nachos with an orange juice. The chicken did taste a little overcooked but I was hungry with nothing else to eat so I finished it. I felt fine for a few hours until I got a terrible sick feeling....

See More

I started to constantly throw up and had diarrhea all night. Now it's the next day and I still have diarrhea and feel like I need to throw up more. | Symptoms: Diarrhea, Vomiting

See Less
---
---
SOFIA PRODUCE, LLC, of Nogales, Arizona which does business under the name "Trufresh" ("Trufresh") has expanded its recall of all sizes of fresh cantaloupes packaged in cardboard containers labeled with the "Malichita" label, to include the following additional sales order numbers distributed between October 16, 2023 and...

See More

October 23, 2023 because they have the potential to be contaminated with Salmonella. The additional sales order numbers are: 128663, 128712, 128713, 128662, 128680, 225252, 225231, 419719, 419721, 419828, 419803, 612235, 612273. The Cantaloupes were distributed directly to the following States in the United States: Arizona, California. Maryland, New Jersey, Tennessee, Illinois, Michigan, Wisconsin, Texas, Florida and Canada. There have been no reported illnesses associated with the subject cantaloupes, to date.

Salmonella is an organism which can cause serious and sometimes fatal infections in young children, frail or elderly people, and others with weakened immune systems. Healthy persons infected with Salmonella often experience fever, diarrhea (which may be bloody), nausea, vomiting and abdominal pain. In rare circumstances, infection with Salmonella can result in the organism getting into the bloodstream and producing more severe illnesses such as arterial infections (i.e., infected aneurysms), endocarditis and arthritis.

The Cantaloupes would have reached consumers through retail produce markets which may be located in states other than those listed above.

The Cantaloupes are packaged in cardboard containers bearing the "Malichita" Label (picture attached). The cantaloupes also have an individual PLU sticker placed upon each cantaloupe in the form of the attached picture. As shown in the picture, the PLU sticker has a top half which is white which has the word "Malichita" written in script in black letters. The bottom of the PLU sticker is black and has the number "4050" prominently displayed in white letters together with the words "Product of Mexico/produit du Mexique". This label will identify individual Malichita cantaloupes purchased by consumers.

Trufresh is performing this recall after the Canadian Food Inspection Agency has determined that additional cantaloupes have possible Salmonella contamination. The Canadian Food Inspection Agency's original recall of cantaloupes packaged with the same Malichita label and bearing the same PLU due to possible Salmonella contamination for cantaloupes sold to Fruits et Légumes Gaétan Bono. The updated Canadian Food inspection Agency Announcement can be found here: recalls-rappels.canada.ca Trufresh's investigation has revealed that the above-listed order numbers may have been associated with the cantaloupes sold to Fruits et Légumes Gaétan Bono.

Check to see if you have recalled products; and do not consume, serve, use, sell, or distribute recalled products.

Recalled products should be returned to the location where they were purchased.

Consumers who are unsure if they have purchased the recalled product are advised to contact their retailer.

If you think you became sick from consuming a recalled product, contact your healthcare provider.

Buyers associated with the above sales order numbers should remove any remaining product from their sales inventory. Additional Order Numbers: 128663, 128712, 128713, 128662, 128680, 225252, 225231, 419719, 419721, 419828, 419803, 612235, 612273

Order Numbers Already Subject to Recall: 0128556, 0128624, 0128630, 0128632, 0128640, 0128643, 0128644, 0128646, 0128648, 0128651, -0128656, 0128669, 0128680, 0128682, 0128683, 0128700, 0225200, 0225201, 0225206, 0225214, 0225219, 0225222, 0225226, 0225227, 0225228, 0419611, 0419629, 0419630, 0419636, 0419671, 0419688, 0419693, 0419696, 0419697, 0419704, 0419710, 0419718, 0419772, 0516255, 0516268, 0516271, 0516279, 0516301, 0612143, 0612144, 0612148, 0612154, 0612156, 0612158, 0612171, 0612190, 0612191, 0612197, 0612198, 0612209, 0612225

The Buyers should then dispose of the product and retain their records of disposal.

In case you are experiencing Salmonella symptoms such as diarrhea, abdominal cramps, and fever, it is important to report it. It can help to detect & resolve outbreaks early and prevent others from being harmed, and it enables better surveillance. If symptoms persist, seek medical care.

Company name: Sofia Produce, LLC dba Trufresh
Brand name: Malichita
Product recalled: Fresh Cantaloupe
Reason of the recall: Potential Salmonella contamination
FDA Recall date: November 16, 2023

Source: fda.gov

See Less
---
---
Ordered take out from Marco's pizza, my wife, daughter, and I all experienced nausea and I keep vomiting. ( I ate the most) | Symptoms: Nausea, Vomiting

See Less
---
---
I have been buying ice cream bars from Publix. Hagen …. Milk chocolate with vanilla ice cream.  Every time I eat it I cough up mucus and feels like my throat tightens up.  To me it smells bad as well.  I bought several boxes so I would...

See More

have them. I took them out of the boxes as to have more room for more. But stick in the plastic. Paper. The I cream or the milk chocolate Meant. Still in plastic in above comment. | Symptoms: Cough, Nausea

See Less
---
---
Yesterday at Lunch Philly steak sandwich My husband and son had different menu items and did not get sick. We had lunch around 1 ish & I started having severe symptoms around 6pm which has continued throughout the night into today. | Symptoms: Diarrhea, Nausea, Vomiting

See Less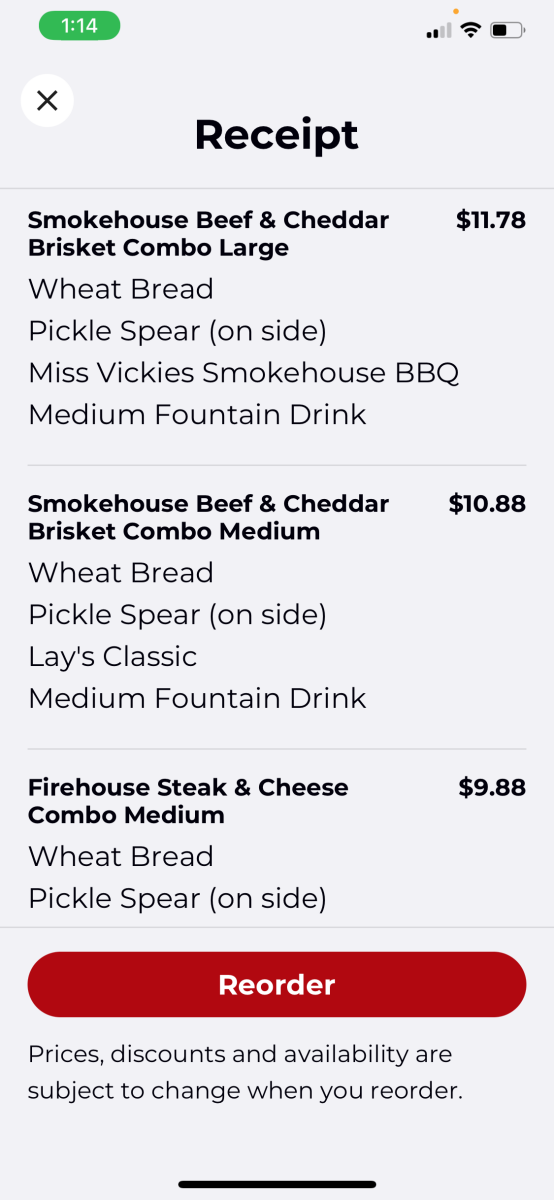 ---
---
On Nov 5, 2023, I purchased a 14 oz. container of Haagen-Dazs Double Belgian Chocolate Chip ice cream at Stop & Shop Supermarket, 112 Amity Rd, New Haven, CT 06515 USA. On the afternoon of Nov 6, 2023 I consumed part of this ice cream container I...

See More

purchased. I noticed shortly afterward that I felt full but wasn't concerned and felt ok in general. After dinner on Nov 6, I finished the contents of the container of ice cream I had purchased. Over the course of the next several hours my symptoms became steadily worse. First I experienced a strange bubbling or gurgling in my stomach. Next I felt bloating in my stomach which seemed to gradually rise up to my chest area. I had nausea and came close of vomiting several times. It took several days to get back to normal. On Nov 12, 2023 I purchased another 14 oz. container of the Haagen-Dazs Double Belgian Chocolate Chip from the same Supermarket as mentioned above. I consumed about half the container that evening. The same symptoms occurred as described above except this time I vomited. It took a bit longer to recover from as compared with the previous occurrence, The next morning, Nov 13, 2023, I received a phone call from a friend. It wasn't until I began speaking to him that I realized that I had completely lost my voice. It was a total shock to me, as I had no throat issues or congestion or any other symptoms to explain this sudden laryngitis and had no hoarseness whatsoever the day before that call. It took several days for my voice to return. It was only after the second stomach issue occurred that I began wondering if the ice cream I had consumed had caused me to become sick. I did some research online and was shocked to find the number of incidents of people who became sick from consuming Haagen-Dazs ice cream and that there were reports about finding the chemical called Ethylene Oxide in various flavors of Haagen-Dazs. When I looked up the list of symptoms of Ethylene Oxide exposure, I was even more shocked to find that Nausea and Laryngitis were among those on that list. I'm not certain that ice cream contaminated with Ethylene Oxide was the underlying cause of my illnesses but I feel it is at least a possibility. I would appreciate any comment and advice on this matter. | Symptoms: Nausea, Vomiting, Bloating, Congestion, Chest Pain

See Less
---
---
Suspected food poisoning. Symptoms: Nausea, Vomiting, Stomach Pain, Cramps, Chills, Headache
Suspected source: Blueberry stuffed pancakes
Onset: Less than 4 hours
Duration: other: 2 Days
Sick: Me
Additional information: I also had dry heaves. I ordered stuffed pancakes with blueberry's and eggs and grits and bacon! November...

See More

13, 2023 10:33am. Cracker Barrel I have the receipt | Symptoms: Nausea, Vomiting, Stomach Pain, Cramps, Chills, Headache

See Less
---
---
Bought banana happy home Flavoring on Amazon ,10/27/23 delivered on 10/29/23
Wasn't sealed and I tasted it and taste awful Immediately started vomiting And then within 2 hours stomach cramps and diarrhea . I haven't eaten anything else, nor drank anything except my bottle water. Emailed the...

See More

company with no response.
Amazon was not helpful either . I go to the website on Amazon and saw a bunch of complaints On the same brand. It should be recalled. | Symptoms: Nausea, Diarrhea, Vomiting, Cramps

See Less
---
---
Raw SeaFoods, Inc. of Fall River, MA is recalling Farm Raised Lightly Seasoned Atlantic Salmon Burgers due to undeclared sesame and milk allergens. People who have an allergy or sensitivity to sesame and/or milk may have a serious or life-threatening allergic reaction if they consume this product....

See More

The recalled product was sold in the seafood department of Whole Foods Market stores nationwide from August 25, 2023 through November 15, 2023. No illnesses have been reported to date.

This product was sold from the seafood service case wrapped in paper or prepackaged in clear trays displaying PLU 56228:

-Affected Product:
Product Name: Farm Raised Lightly Seasoned Atlantic Salmon Burger, PLU Code: 56228, Sell By Date: 9/11/23; 11/19/23

Only the Farm Raised Lightly Seasoned Atlantic Salmon Burgers with the PLU code and sell by dates listed above are impacted.

The problem was discovered after a vendor reported visible sesame seeds present on the product. An investigation is currently under way to discover the cause.

Consumers with an allergy or sensitivity to sesame or milk should not consume the product. Customers who purchased this product at Whole Foods Market can bring a valid receipt into stores for a full refund.

In case you experienced harm from allergens or undeclared ingredients, it is important to report it. It can help to detect & resolve issues and prevent others from being harmed, and it enables better surveillance. If symptoms persist, seek medical care.

Company name: Raw SeaFoods, Inc.
Brand name: Raw SeaFoods
Product recalled: Farm Raised Lightly Seasoned Atlantic Salmon Burgers
Reason of the recall: Undeclared Sesame and Milk
FDA Recall date: November 16, 2023

Source: fda.gov

See Less
---
---
Last 30 days