Thank you for your report!
IMPORTANT - YOUR REPORT IS QUEUED - IT MAY TAKE UP TO 12 HOURS FOR YOUR REPORT TO SHOW ON OUR HOME PAGE (IF NOT OPTED AS PRIVATE)
Visit our learn pages for more helpful information or, email us: support@iwaspoisoned.com
Goodbye! and best wishes in your recovery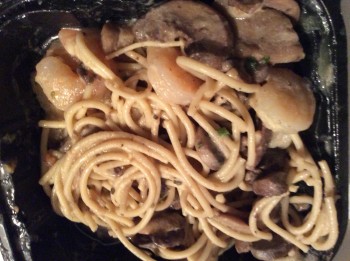 It is possible to get food poisoning from pasta. Once it is cooked, pasta is a food poisoning risk even after reheating from heat resistant toxins formed by Bacillus cereus bacteria. Symptoms can include stomach pain, diarrhea, nausea, seldom vomiting, but no fever and can be deadly if untreated.
Last updated: March 29, 2023
Product: Pasta
Last 30 days